MSFS Centennial | Leadership for the Future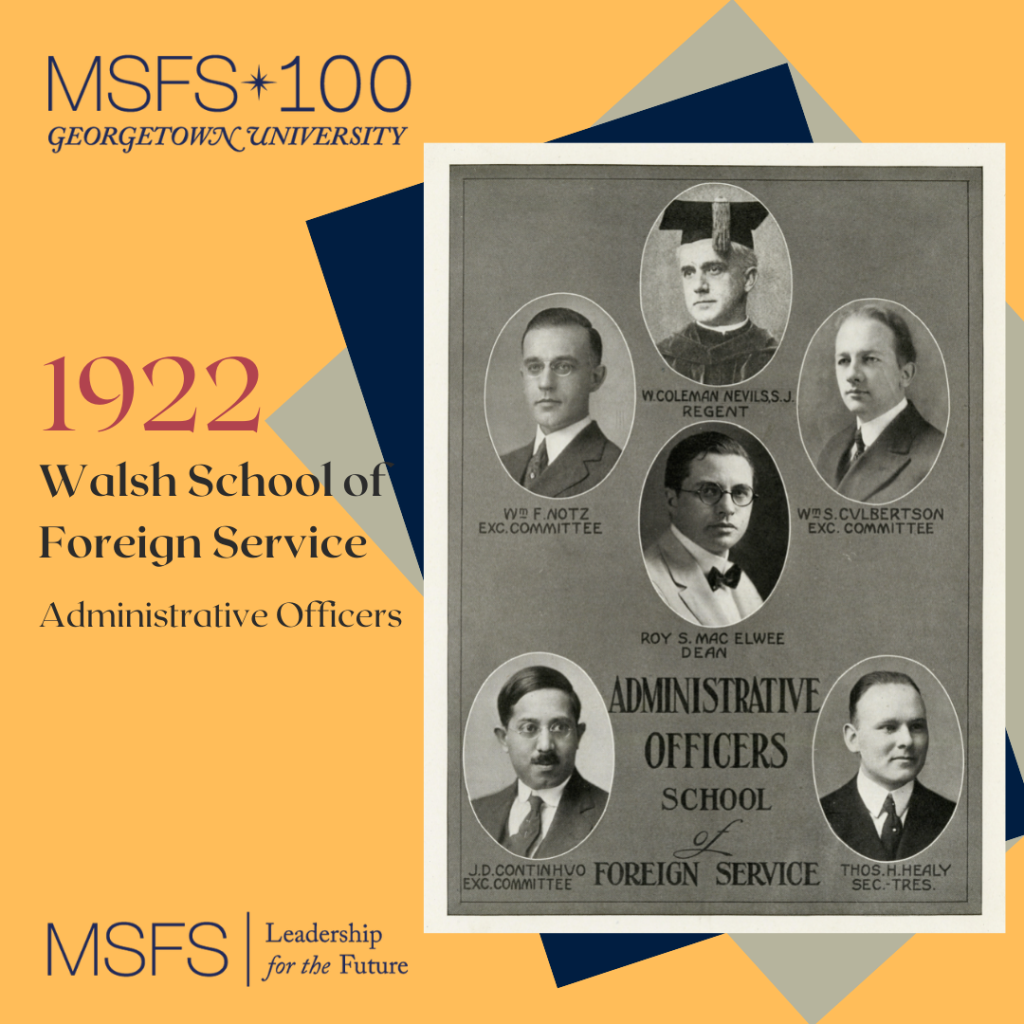 MSFS started in 1922 — 100 years ago —to prepare the United States to engage on the global stage. And what a success it has been, preparing future leaders to make the world safer, more equitable, more prosperous and more peaceful. Our centennial celebrations reconnect us with our history, mission and our community, and allow us to plan for an equally influential second century. We kicked off the centennial celebration on December 3, 2021. Throughout the spring, we will be hosting a series of events that will culminate in a gala celebration in December, 2022.
"Our centennial theme is to take stock of where we came from, where we are and where we are going."

MSFS Director George Shambaugh
To help lead MSFS into the future for the next 100 years, we are aiming to raise $150,000 by June 1st for our next Futures Scholar, and $3 million by the end of the year to endow the MSFS Futures Scholarship in perpetuity. For every $3 million that is raised, we can endow a Futures Scholarship place for the future. Donations can be made through the MSFS giving page.
May. 27
The Red Square Tent & Copley Formal Lounge
7:00 pm
Aug. 19
Observatory
4:00 pm