MSFS Centennial | Leadership for the Future
MSFS started in 1922 — 100 years ago — with a mission: to prepare our students to successfully engage with dynamic global challenges and opportunities. Our students use their training and ingenuity in a multitude of ways to forge a safer and more prosperous, equitable, and peaceful world. Their experiences and knowledge enrich our understanding of the dynamism of the global arena and the known and unforeseen challenges our current students will face. Our centennial celebrations reconnected us with one another to honor our shared history, reaffirm our mission, and lean forward to our next glorious century! We kicked off the centennial celebration on December 3, 2021. Throughout the year, we hosted a series of events culminating in a gala celebration on December 2, 2022. Thank you for joining us!
MSFS Centennial Finale Recap
Georgetown's Master of Science in Foreign Service Program (MSFS) capped off its centennial year in December 2022 with a weekend of events bringing alumni, students, faculty and special guests together to celebrate the program's unique role in educating global leaders dedicated to foreign service. The celebration included a gala dinner at the United States Institute of Peace with a keynote address by MSFS alumnus King Felipe VI of Spain (MSFS '95).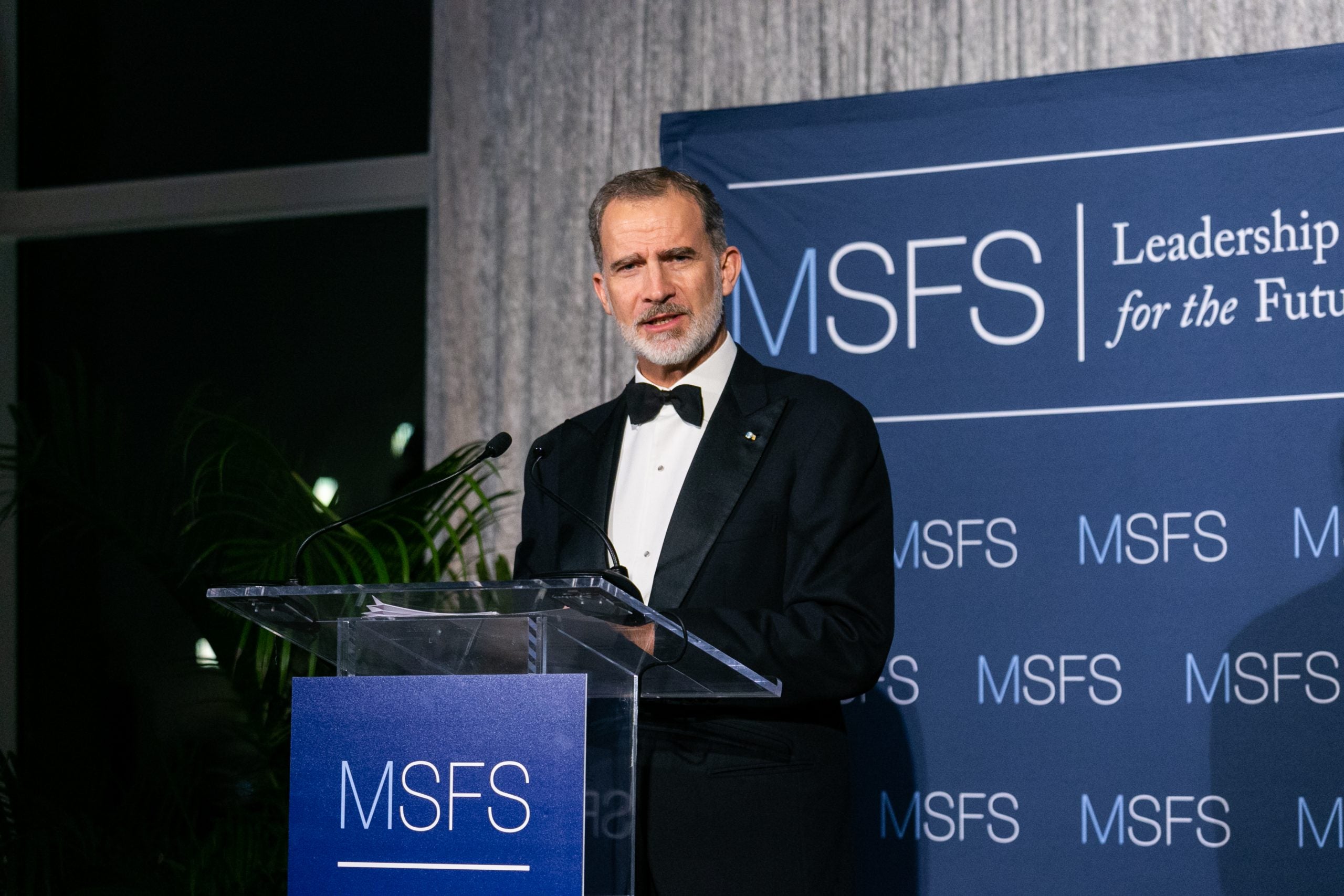 100 Years of History
From the first graduating class of ten males attending night classes in the old Law School building, to our now 200+ students studying in the halls of the ICC, explore our progress through the decades with images from the archives, personal stories, and more.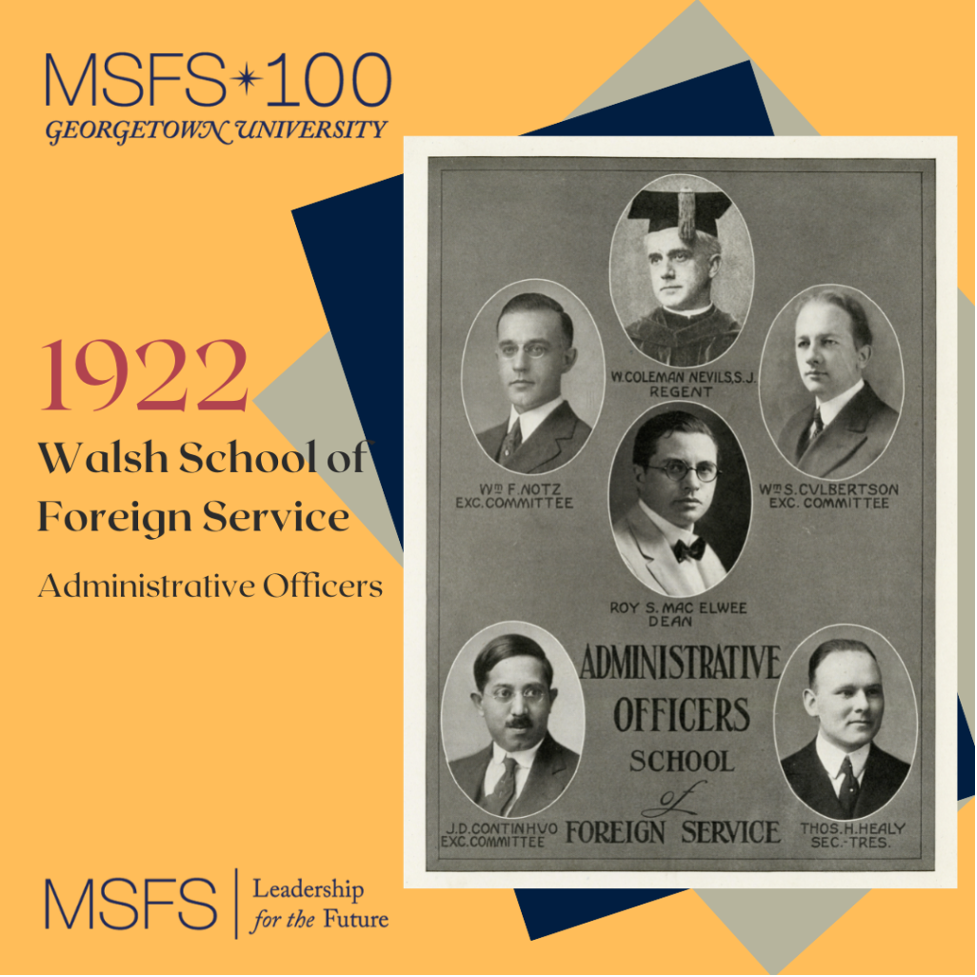 A Year of Events
View details of the wonderful Centennial Year events that have passed.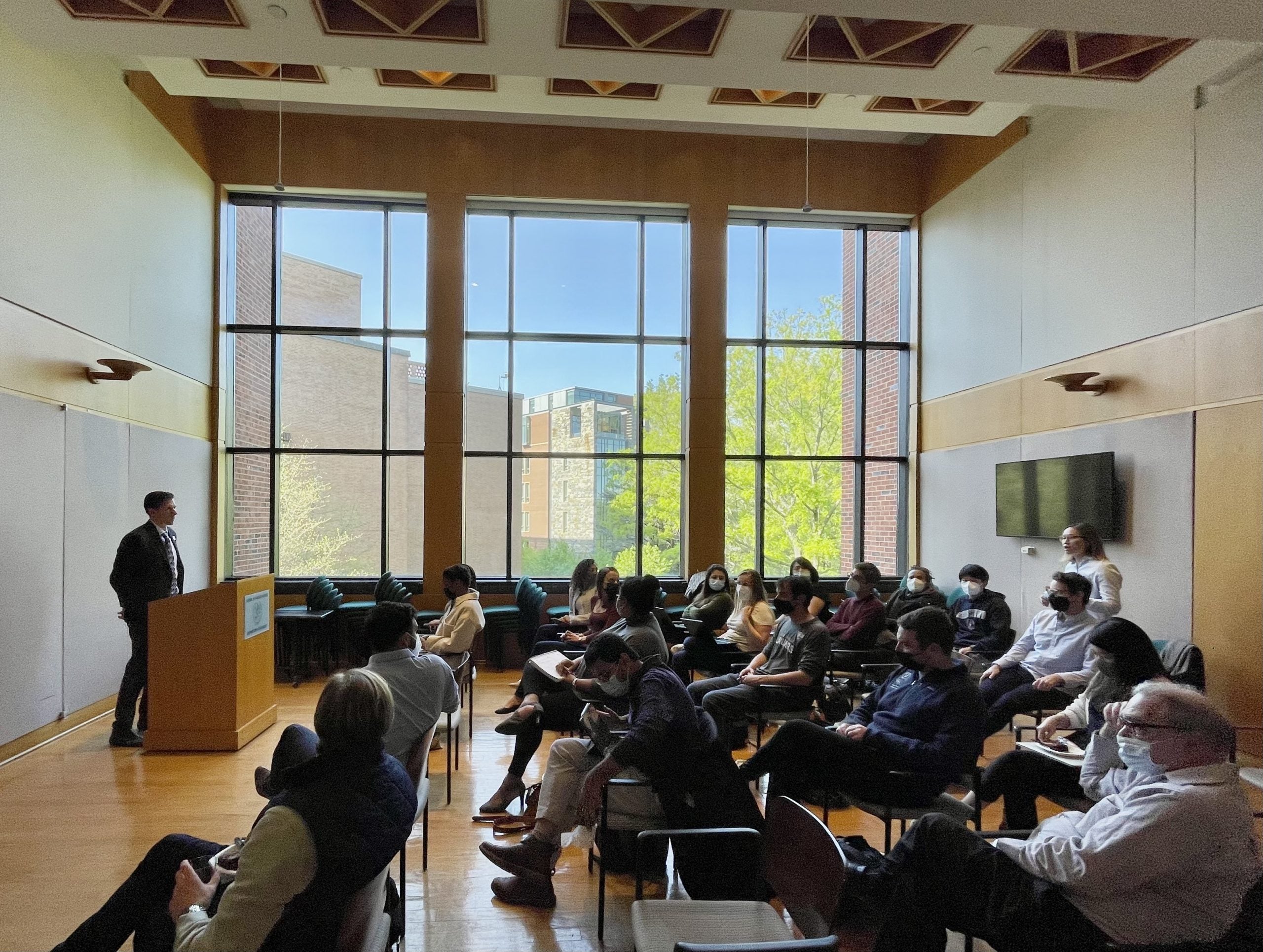 Who We Are and Where We Are Going
Explore who makes up our program, where our graduates go after they earn their diploma, scholarships we provide, our current efforts, and our future projects for MSFS.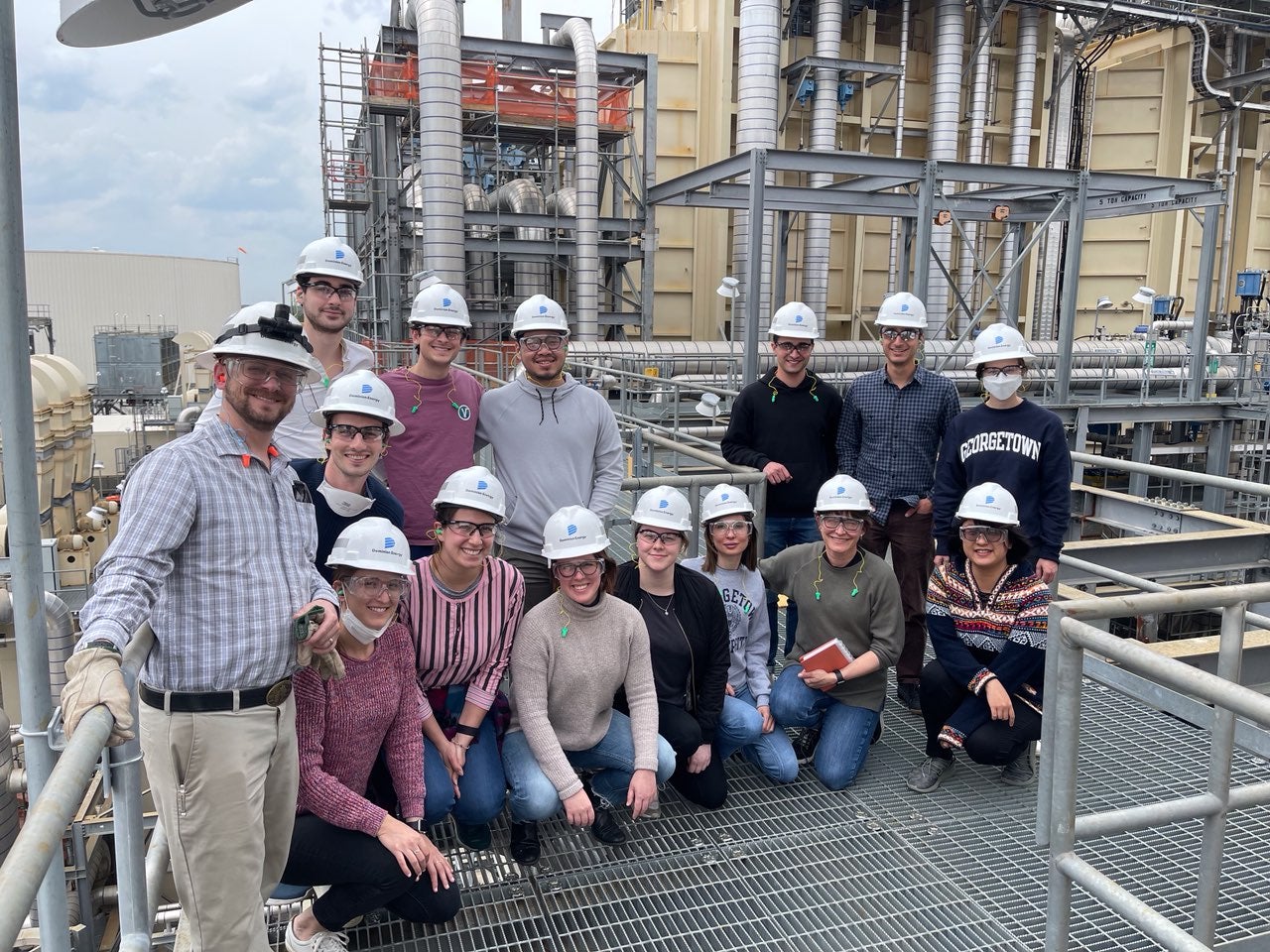 MSFS Alumni's Reflections
MSFS Alumni Reflections
MSFS Alumni have been out in the world making an impact for the past 100 years. This is a collection of their stories told in their own words.