MSFS Centennial | Leadership for the Future
MSFS started in 1922 — 100 years ago — with a mission: to prepare our students to successfully engage with dynamic global challenges and opportunities. Our students use their training and ingenuity in a multitude of ways to forge a safer and more prosperous, equitable, and peaceful world. Their experiences and knowledge enrich our understanding of the dynamism of the global arena, and the known and unforeseen challenges our current students will face. Our centennial celebrations reconnect us with one another to honor our shared history, reaffirm our mission, and lean forward to our next glorious century! We kicked off the centennial celebration on December 3, 2021. Throughout the year we will be hosting a series of events culminating in a gala celebration on December 2, 2022. We hope you join us!
Upcoming MSFS Centennial Events
Aug. 26
White gravenor Esplanade
4:30 pm
Dec. 2
Washington, D.C.
12:00 am
A Year of Events
View details of the wonderful Centennial Year events that have passed.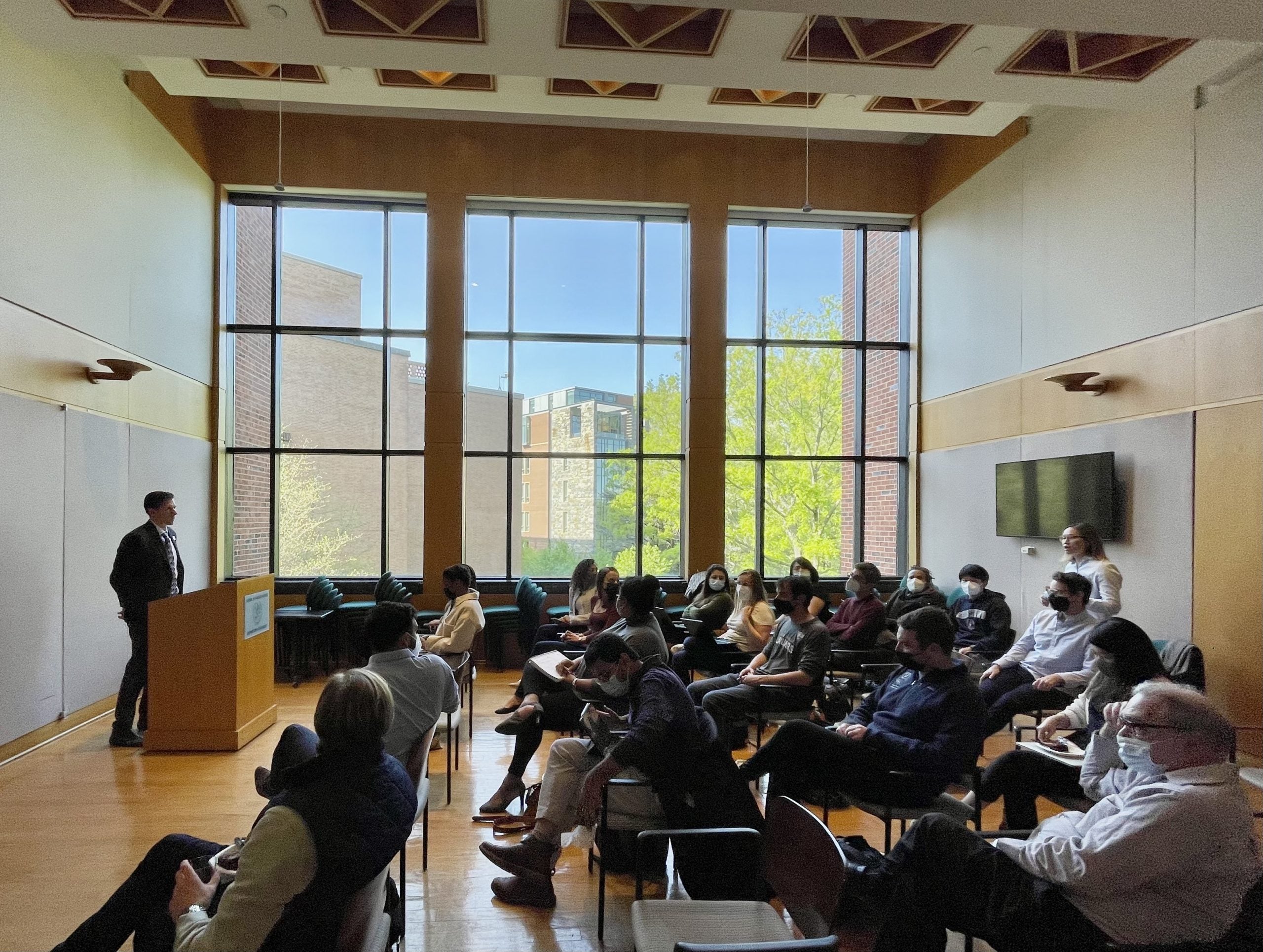 100 Years of History
From the first graduating class of ten males attending night classes in the old Law School building, to our now over 200 students studying in the halls of the ICC, explore the progress through the decades with images from the archives, personal stories, and more.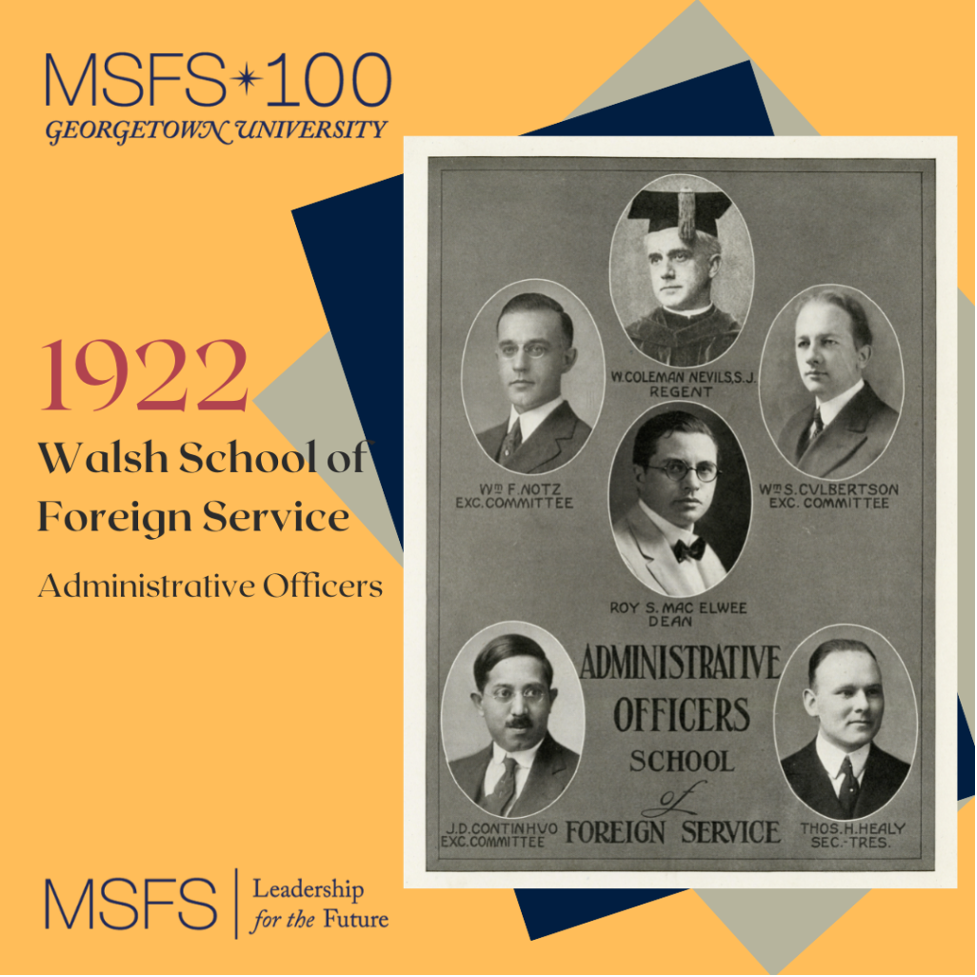 Who We Are and Where We Are Going
Explore who makes up our program, where our graduates go after they earn their diploma, scholarships we are able to provide, our current efforts, and our future projects for MSFS.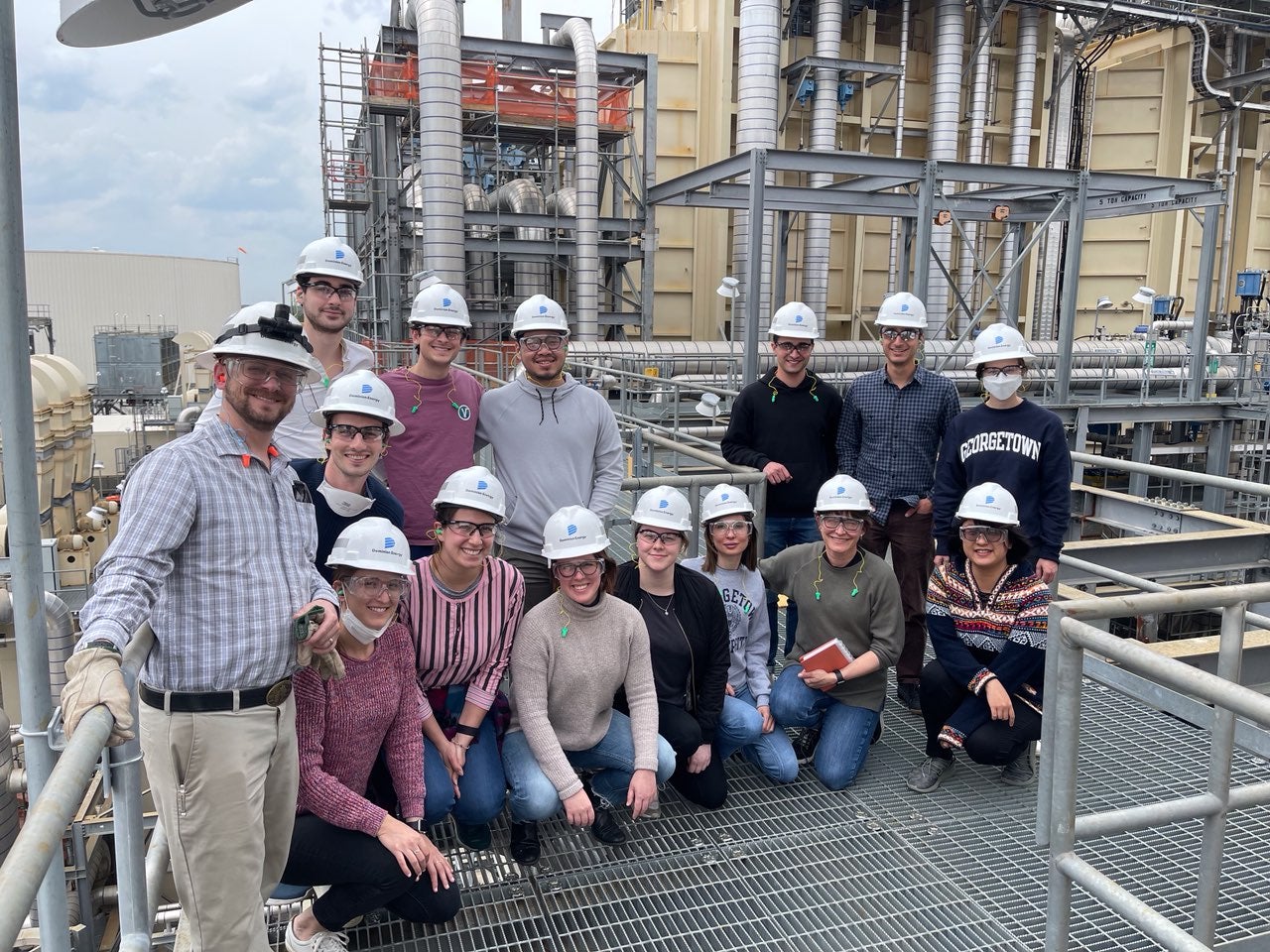 MSFS Directors' Reflections
MSFS Directors' Reflections
Gain insight on how the program has been shaped over the years as previous MSFS directors and SFS Deans reflect on their challenges, accomplishments, and memories during their time in leadership.