Support MSFS
Thank you for considering making a gift to Georgetown MSFS! The generosity of our alumni and friends is the foundation upon which we build a sustainable, service-oriented program. Each gift made to MSFS contributes to furthering the success of our world's future leaders. MSFS fosters a passion and drive for impactful service to the global community. With your support, we are able to achieve our mission to educate and equip future leaders for ethical global service. There are several ways in which you can support the MSFS program in achieving its goals. Financial contributions can be made online via the online giving form. There, you can specify which fund you would like your donation to support. Thank you for your support!
Support MSFS
Donate now
We are calling on our alumni to support the next generation of MSFS global leaders by donating today.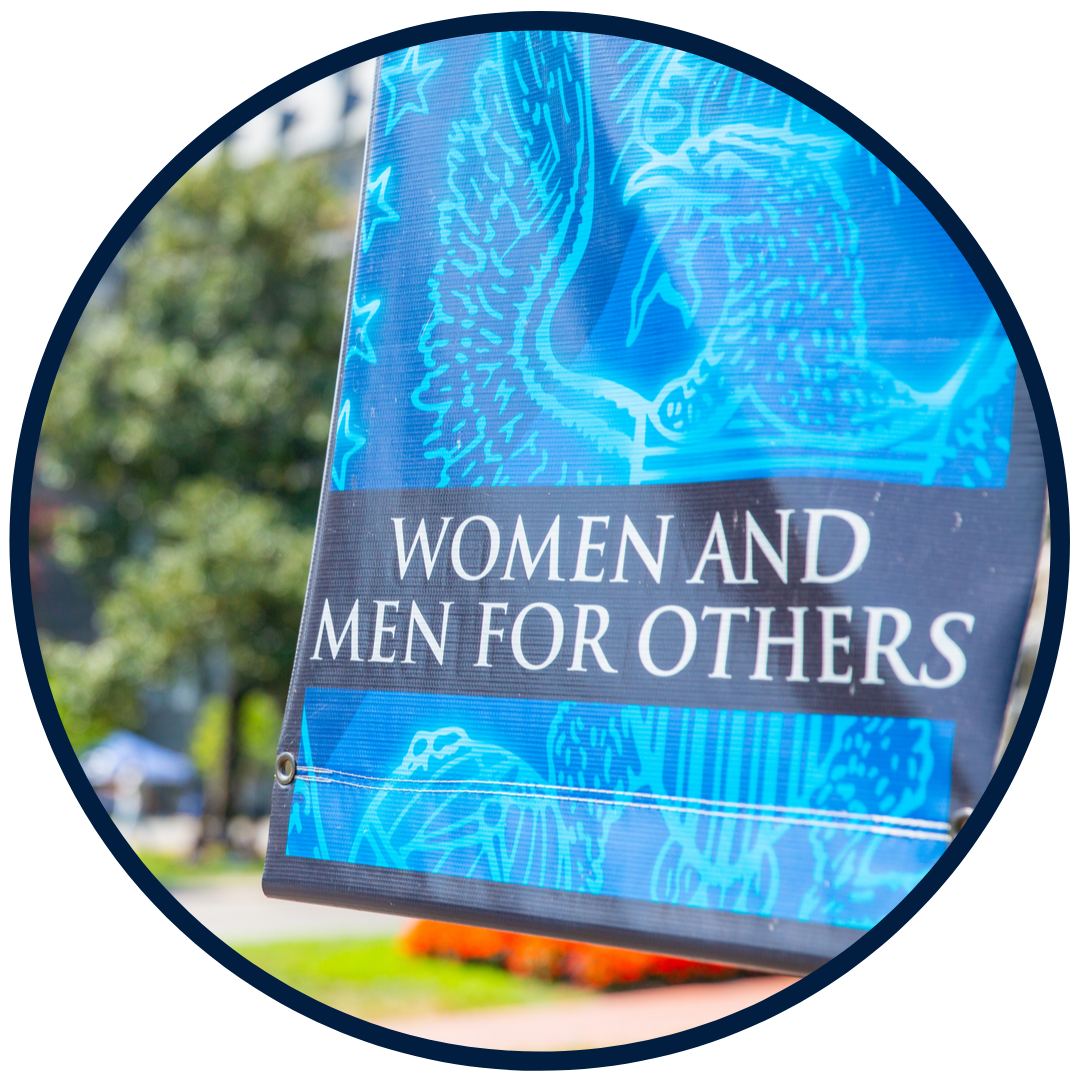 Ways to Support
Your generous donations go to support the following funds. Thank you!
MSFS Futures Scholarship Fund: The fund will allow the MSFS to further its commitment to creating a diverse community composed of the most highly qualified graduate students eager to serve the common good. MSFS Futures Scholarships will be awarded to students whose background or experience, when evaluated holistically, suggests they are uniquely able to contribute to the diversity of the MSFS community. Factors which may be considered include a student's socioeconomic, cultural and/or family background (i.e., first-in-family to attend college, parents' level of education and income, region of residence, high school attended), personal experiences and challenges, and/or demonstrated ability to develop and support diversity and cultural understanding.
MSFS Current Use Scholarship Fund: This fund provides MSFS students with competitive scholarships that ensure they can not only choose Georgetown, but further their own commitment to becoming global leaders in the public, private, and nonprofit sectors.
MSFS Director's Fund for Strategic Initiatives: This fund allows the MSFS Director to invest in for the program's greatest needs and new initiatives. Gifts to this fund may support faculty excellence and engagement, MSFS's Diversity, Equity and Inclusion work, student internship funding, new curricular efforts such as the 2020 Global Challenges Initiative, engagement with key experts and international affairs practitioners in Washington and around the world, and more.
In addition, we continue to support two named giving opportunities:
Maria Pinto Carland Scholarship: A merit-based tuition scholarship in support of current MSFS students, the Maria Pinto Carland Scholarship honors Maria's career in guiding and educating MSFS students and alumni. 
Morrow Willis Memorial Summer Internship Fund: The MSFS Class of 2015 established the Morrow Willis internship fund to honor their classmate and to support select students pursuing an unpaid internship during their studies at MSFS. Recipients of the award must be MSFS candidates who embody the three characteristics that Morrow exemplified throughout his time at MSFS: Integrity, Fellowship, and Service.
Achievements
The following achievements are only a few examples of the incredible impact previous donations to MSFS have had:
Salaam Intercultural Resource Center: The MSFS program suite resides in the Salaam Intercultural Resource Center on the 7th floor of the Bunn Intercultural Center. The Resource Center was a gift from the Hany M. Salaam Family in memory of Muhammad S. Salaam, educator and philanthropist.
R. Smith Simpson Memorial Scholarship: Margaret Simpson Maurin established this fund in memory of her father, R. Smith Simpson, a career Foreign Service Officer. The fund supports students in the Global Politics and Security concentration who want to pursue a career in diplomacy with the U.S. Department of State, particularly within the Foreign Service.
SoldierStrong Scholarship: This gift was established to provide merit-based scholarships to students who are enrolled in MSFS and who are veterans of the United States military. Learn more about the SoldierStrong program.
Do you have questions about giving to MSFS? Contact Colin Murtha (colin.murtha@georgetown.edu), Development Associate in the School of Foreign Service to discuss giving opportunities.
"Did You Know" Relating to Giving
Did you know?
MSFS awarded the first School of Foreign Service international student scholarship to Sultan Mahmoud Amerie, a Persian national, in 1923. Amerie went on to be instrumental in fostering trade relations between the United States and Persia from his office in New York City. From our earliest days, MSFS has been committed to providing opportunities for a wide range of students to gain the skills and experience they need to become world-leading practitioners in the field of international affairs.