Welcome to MSFS
The Master of Science in Foreign Service (MSFS) provides a foundation that crosses critical disciplines of international relations, history, and economics, while offering preparation for professional careers.
Guidance Related to COVID-19
Georgetown continues to monitor the COVID-19 situation and respond in support of the University community.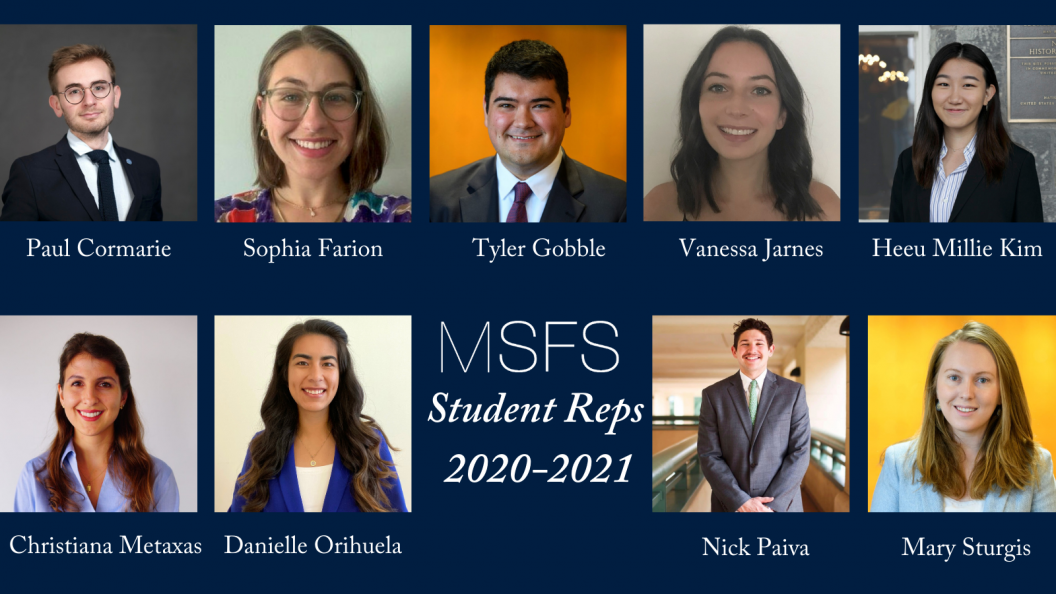 Our MSFS student representatives (reps) are an integral part of the MSFS community. Now more than ever as MSFS adapts to the virtual environment, our student reps have…
Jan 5, 2021
No upcoming events are scheduled.