Category:

MSFS Legacy for the Future, News
Title:

MSFS Legacy for the Future: Kelly Sullivan (MSFS '19)
Date Published:
October 15, 2019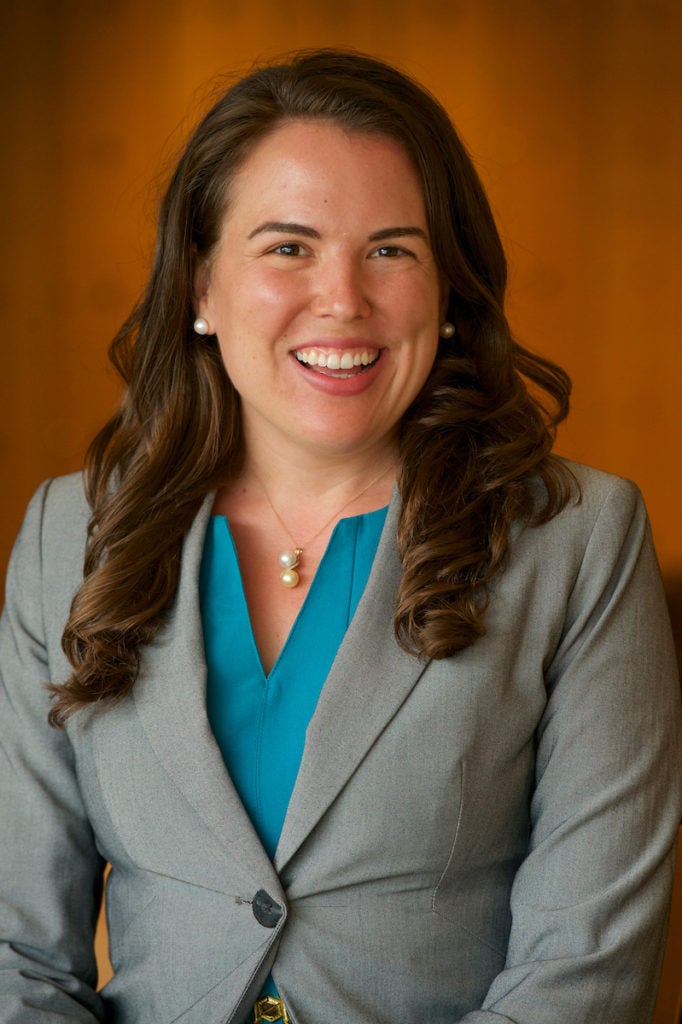 This story is part of our MSFS Legacy for the Future series profiling members of the MSFS community who have made, or are poised to make, important contributions to international affairs. Through our Legacy for the Future campaign, you can support MSFS scholarships for talented students like Kelly and ensure that the leaders and innovators of the future are given the skills and opportunities they need to meet the global challenges of tomorrow, today. Make your contribution to MSFS Legacy for the Future now.
Community has always been an important part of Kelly Sullivan's (MSFS '19) life. Her childhood moving around the United States meant she learned to develop community ties quickly and frequently from a young age. "I grew up moving around the country every few years, and learning about my new community was an important part of making a new place feel like home," she says.
Her ability to bond with people and places gave her a talent for understanding communities' needs and how to engage with local individuals, groups, and institutions to implement community advancement projects. Kelly developed this skill and passion into a career in community relations, a subfield of corporate responsibility. "My career is essentially a professionalized version of the skills and interests that I developed from my experiences when I was younger," she explains.
Thinking globally, working locally
Kelly first began working in community relations as an undergraduate student at Harvard University, where she volunteered as the Administrative Director for Harvard Square Homeless Shelter, the United States' first student-run homeless shelter. She helped to facilitate friendly and collaborative relationships between the area's business community and the homeless guests at the shelter. After she graduated, she drew on these connections as a Community Relations Fellow at Harvard, fostering partnerships between the university and public organizations, alumni, and students.
While Kelly's extracurricular work at Harvard focused on local community connections, her academic studies were international in scope. She majored in sociology with a minor in Modern Middle Eastern Studies and built up working proficiency in Spanish and Turkish. Looking to deepen her understanding of global affairs, three years after graduating with her Bachelor's, Kelly began applying to graduate programs in international relations. With the core value of service at its heart, MSFS provided Kelly with the opportunity to study international affairs within a context that reflected her community-centered values.
Putting MSFS to work
Just a few months into her MSFS degree, Kelly secured a position as a Communications Consultant at the World Bank Community Connections program supporting corporate philanthropy, workplace giving, and employee volunteerism initiatives. She was able to apply the skills and knowledge she acquired from her MSFS coursework directly and immediately to her work at the World Bank. "Learning some concrete skills such as accounting and data visualization at MSFS meant that I could proactively jump in when I saw the need at work," she explains. "Discussion-based classes also developed the skills I needed to articulate ideas in work meetings."
Four months after graduating, Kelly is still drawing on connections she made at MSFS to keep on top of new thinking and issues within corporate responsibility. She regularly reaches out to Prof. Harriet Hentges, who was her professor for an MSFS course titled "Corporate Responsibility, Business, and Society". "Professor Hentges has great advice in this field and I've enjoyed staying in touch with her when we see books or articles related to our shared interests," she says.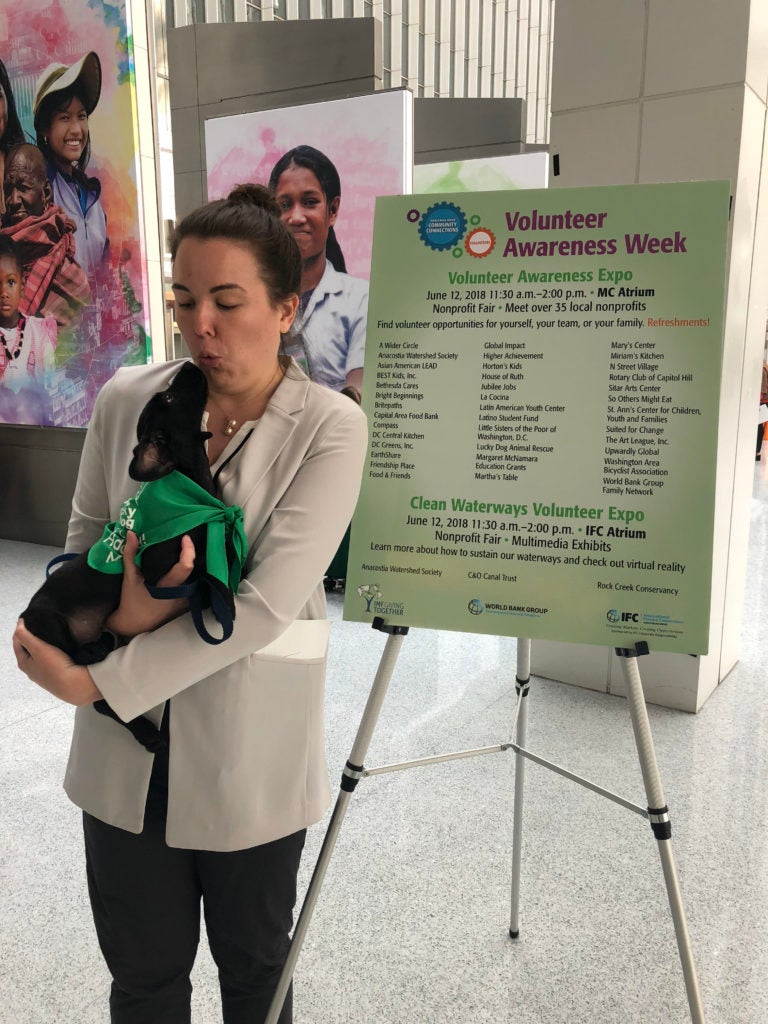 Since graduating, Kelly has continued in her role at the World Bank, where she is able to combine her passion for serving local communities with her interest in international affairs: "On any given day I could be using my Turkish skills to evaluate an NGO's grant application or going on a site visit to a local DC early childhood education center!"
Profit, people, planet
As technology and environmental issues are rapidly changing workplaces and businesses globally, Kelly says a simple yet transformative philosophy can enable organizations to operate in a way that benefits communities around the world. "Essentially it boils down to addressing what's called the 'triple bottom line'," she says. "Profit, people, and planet. In other words, institutions should focus on their contributions to society and impact on the environment, not just financial returns."
With the globalized effects of technology, climate change, automation, and artificial intelligence impacting societies the world over, Kelly has become increasingly interested in returning to work with the communities that sparked her interest in corporate responsibility in the first place. "Looking forward, I'm focusing on continuing my current trajectory in community relations," she says. "I've been reflecting more on what that looks like in terms of serving the communities I called home growing up—in Iowa, Missouri, Wyoming, and Kentucky—in the current domestic political landscape."
A service-oriented future
As she looks to the future of her career, Kelly believes that community relations and corporate responsibility more broadly will become a much more integral part of organizations' key structures. "Even just in the past few years, there's been a transition in the terminology and approaches," she explains. "Work in this field is increasingly being framed as 'corporate citizenship', 'sustainability', or 'creating shared value', emphasizing the point that this type of work should be embedded throughout an institution's activities, instead of siloed off."
As she works with organizations to integrate community service into their work, she might just look to her graduate program as an example of how to place service at the heart of an institution's mission. After all, that, she says, is what sets MSFS apart:
"Many students go to graduate school to further their career. Focusing intently on one's own career can quickly spiral into self-serving behavior focused on what one can get rather than give. Having a guidepost centered on service, such as the mission of MSFS, helps put the focus back on one's role within a broader community."
Support more students like Kelly to attend MSFS. Donate to MSFS Legacy for the Future now.