Category:

Featured News, News
Title:

MSFS Hosts Key Actors to Discuss the Venezuelan Crisis
Date Published:
October 28, 2022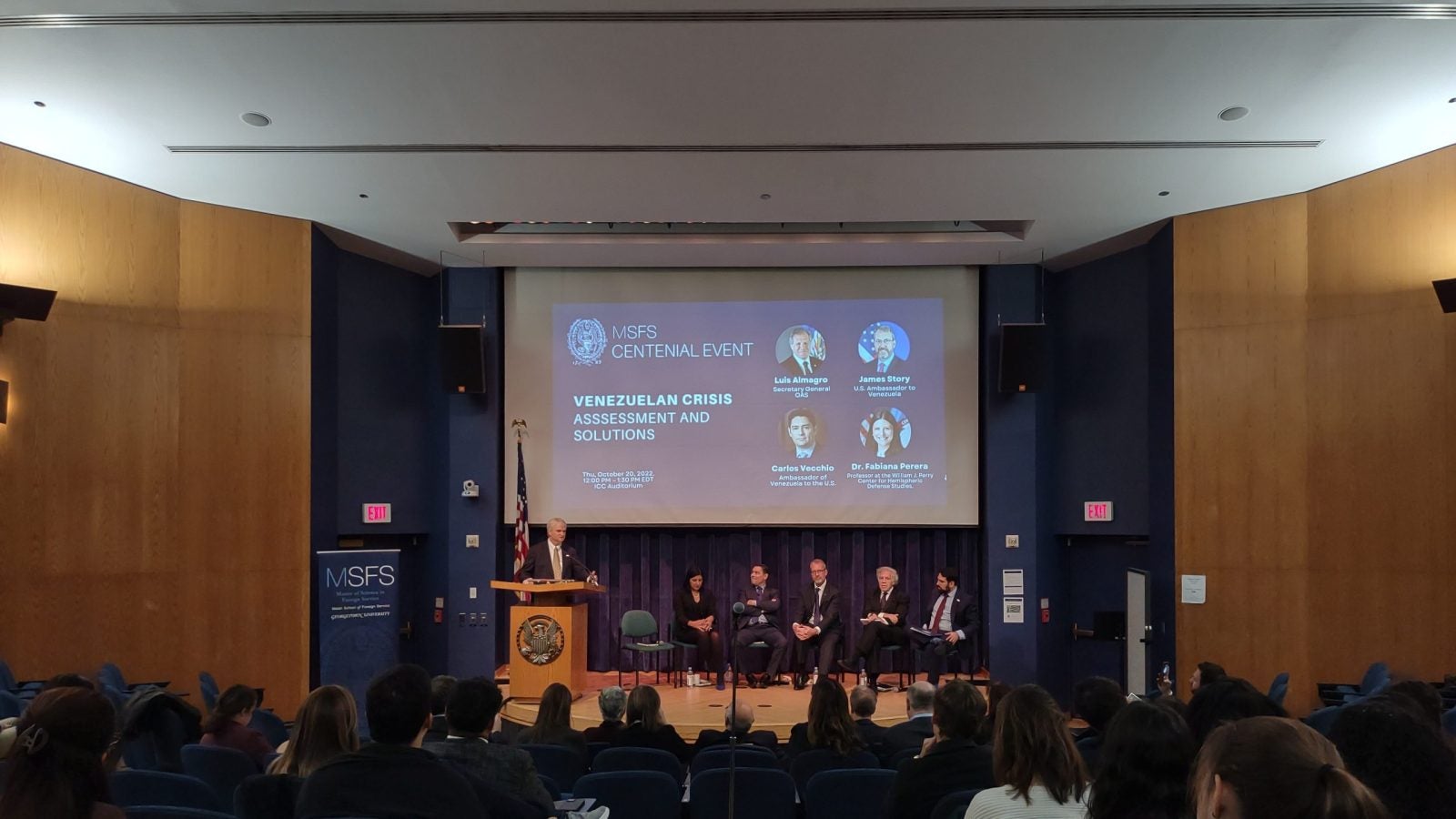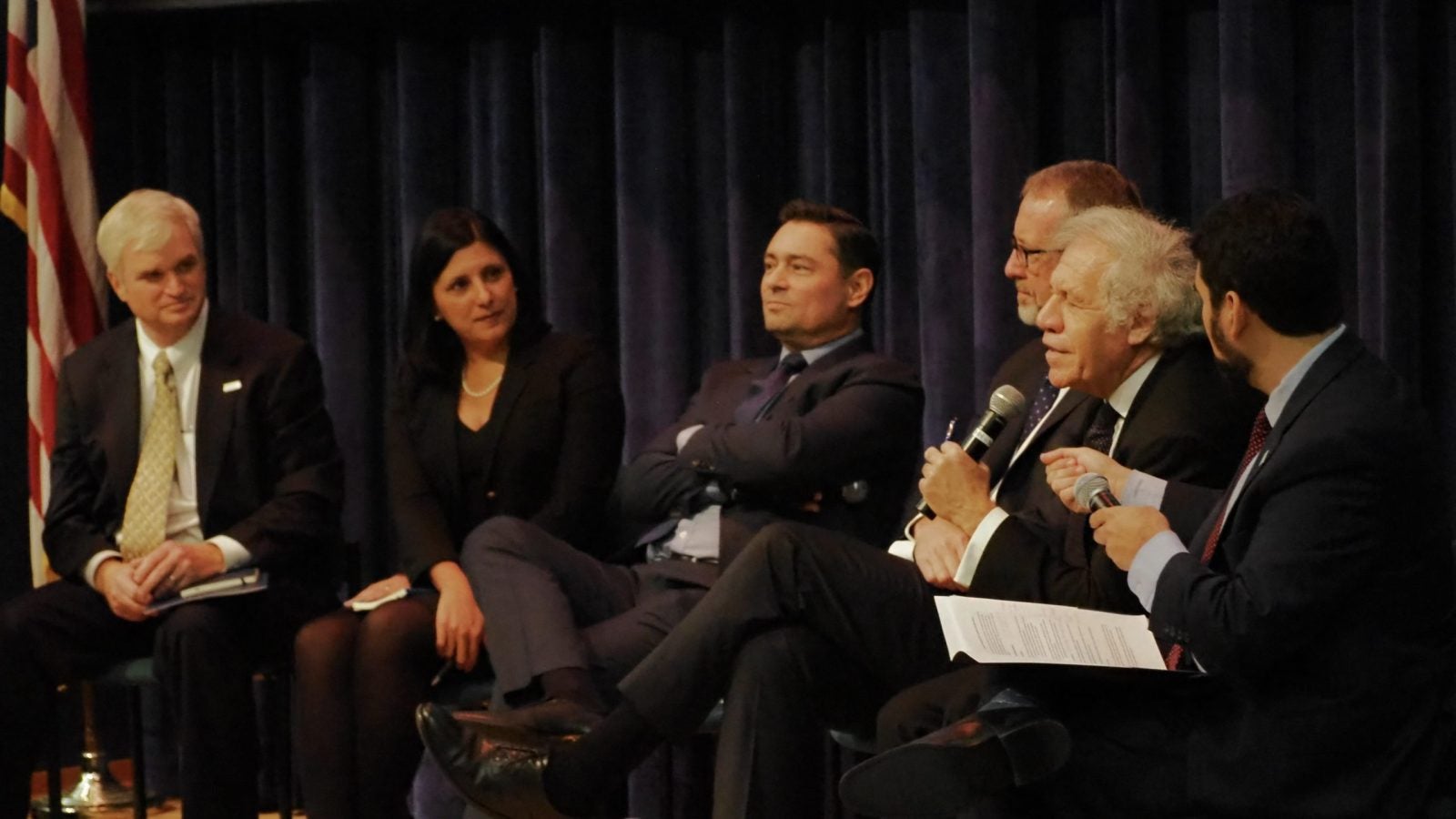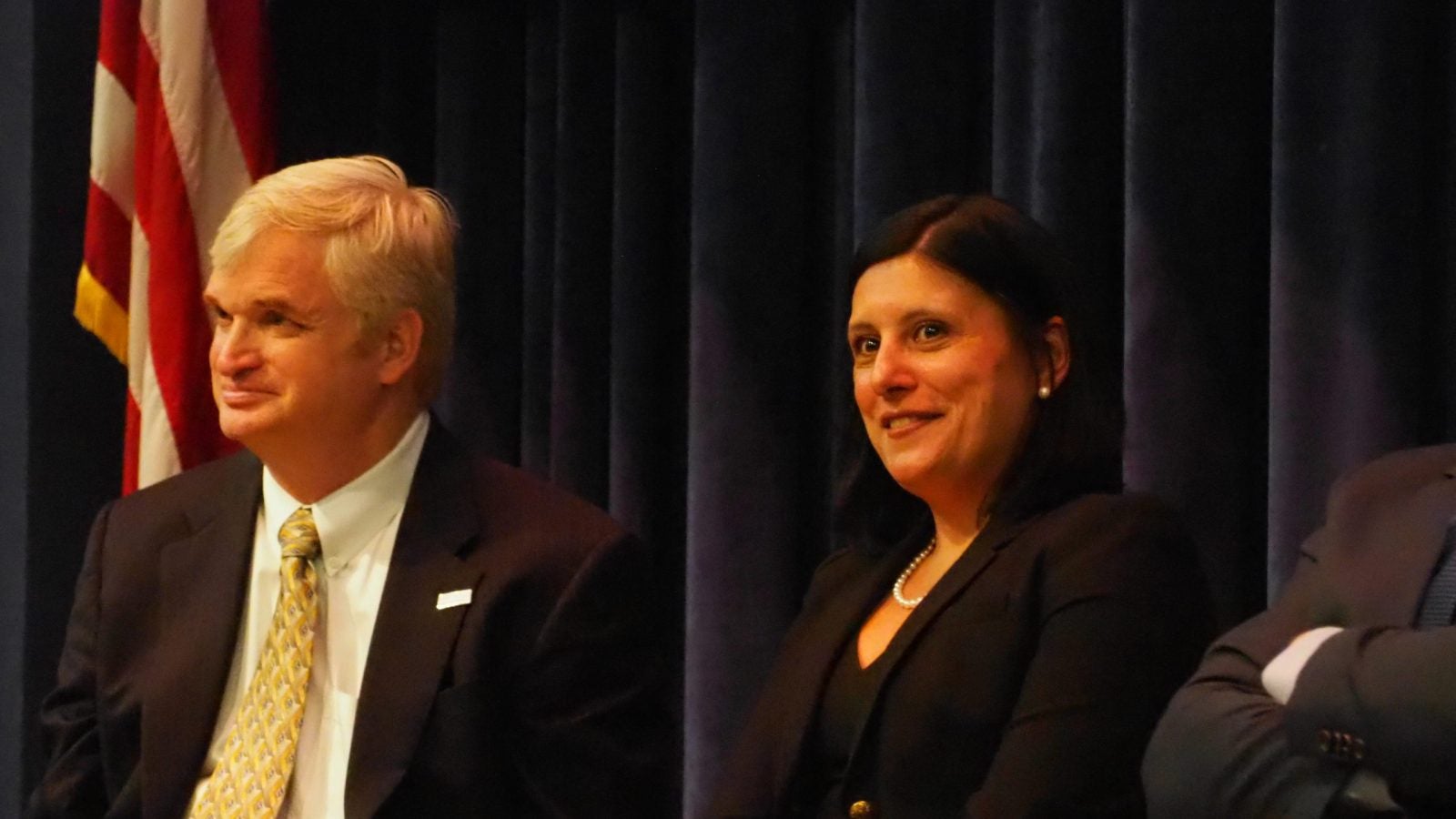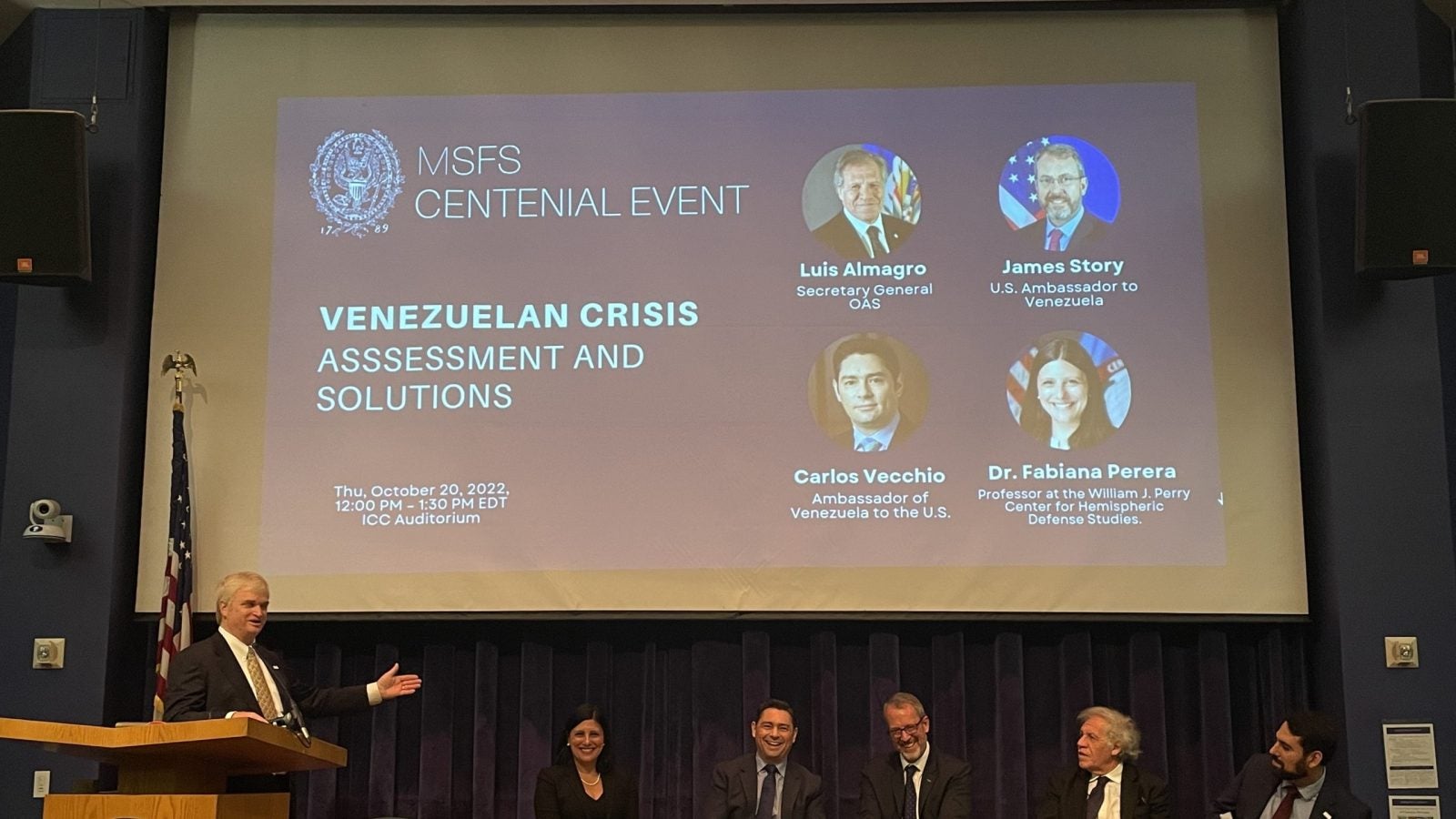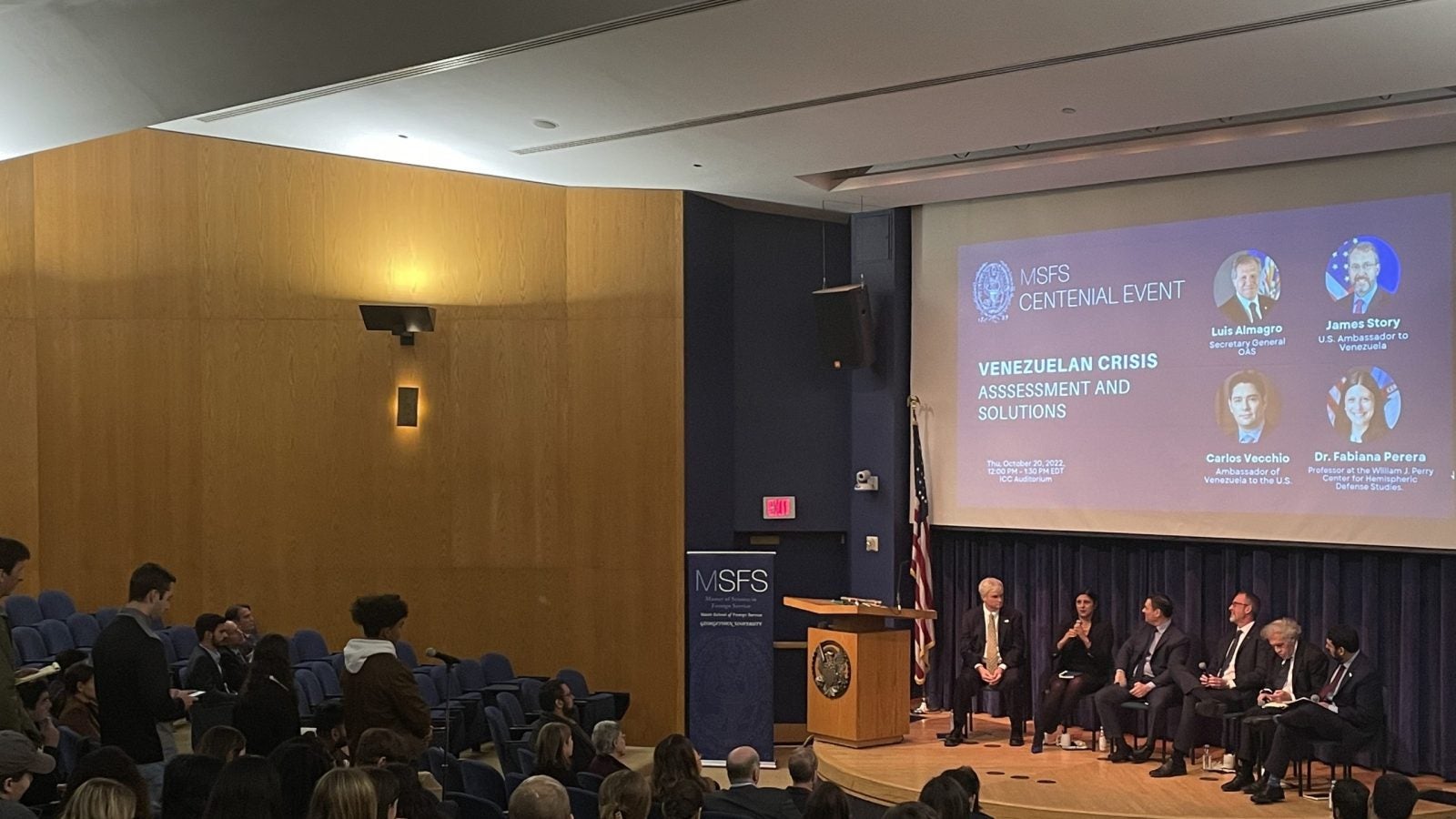 MSFS was honored to have a distinguished panel come discuss the crisis in Venezuela.
Secretary General Almagro addresses and audience member's question.
MSFS Director George Shambaugh and Dr. Perera listen intently to a student's question.
Director Shambaugh thanking the panelists for their time and contributions.
Dr. Perera addresses an audience member's question.