Category:

Featured News, News, Student Spotlight
Title:

MSFS Conversations: 2022 Oxenstierna Scholarship Recipients
Date Published:
October 6, 2022
MSFS is proud to welcome six recipients of the Oxenstierna Scholarship this year. This scholarship was established by David Oxenstierna (F '87, MSFS '89) to support MSFS students. Read below to learn about this exceptional students and welcome them to our community!
Megan Collins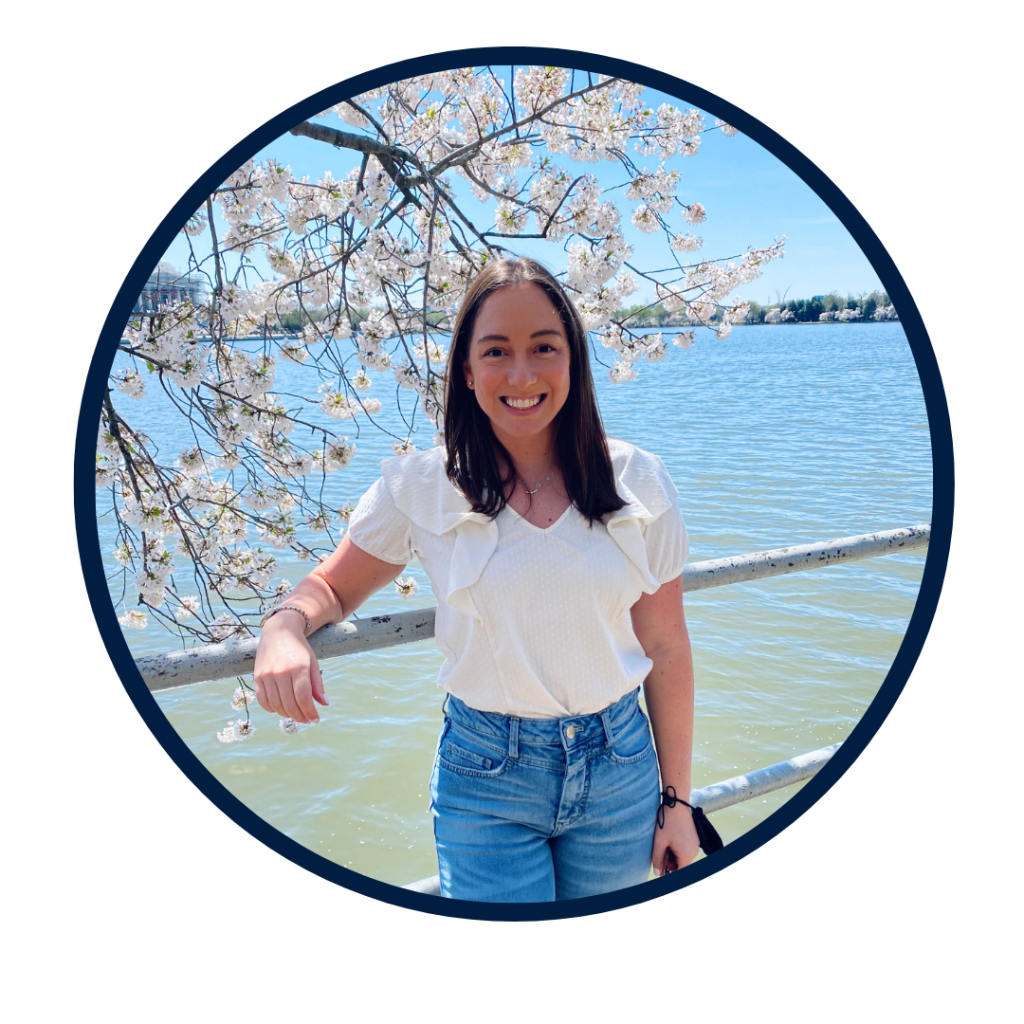 Megan Collins is a first-year MSFS candidate from Trumbull, Connecticut. Megan is an International Development (IDEV) concentration within MSFS focusing on the intersection between gender, health, and climate change. Before joining MSFS, Megan was the Manager of Global Networks and Partnerships for the Clean Cooking Alliance (CCA) at the United Nations Foundation in Washington, DC. She managed CCA's gender and youth portfolios, providing technical and programmatic gender and youth capacity building support and supporting gender mainstreaming throughout CCA's household energy programs. Megan has worked in the field of international development for the past four years with a focus on gender equality and its nexus within energy, climate change, economic and political empowerment, displaced settings, and reproductive health. She has lived and worked in Southern Africa, conducting research and implementing projects around women's empowerment and inclusion. Megan holds a Bachelor of Arts in Global Studies from Providence College.
How did you hear about this scholarship?
I am sincerely humbled to be a recipient of the Oxenstierna Scholarship. Mr. Oxenstierna's generosity is inspiring and I hope one day I will be able to help MSFS students in the same way. This scholarship will allow me to focus on my MSFS studies and fully embrace my time at the School of Foreign Service. 
What inspired you to choose Georgetown MSFS?
I chose MSFS because of its academic rigor, renowned and talented professors, and commitment to service. In addition, the MSFS program's commitment to balancing theory and practice will provide the space to reflect, analyze, and think critically to become one of the next global solution makers.
What are you most looking forward to as you start your studies at MSFS? 
I am most looking forward to collaborating with my fellow MSFS classmates and professors! I also am excited to participate in MSFS student organizations such as GWIA and the SFS Energy Club. 
Arlind Ferhati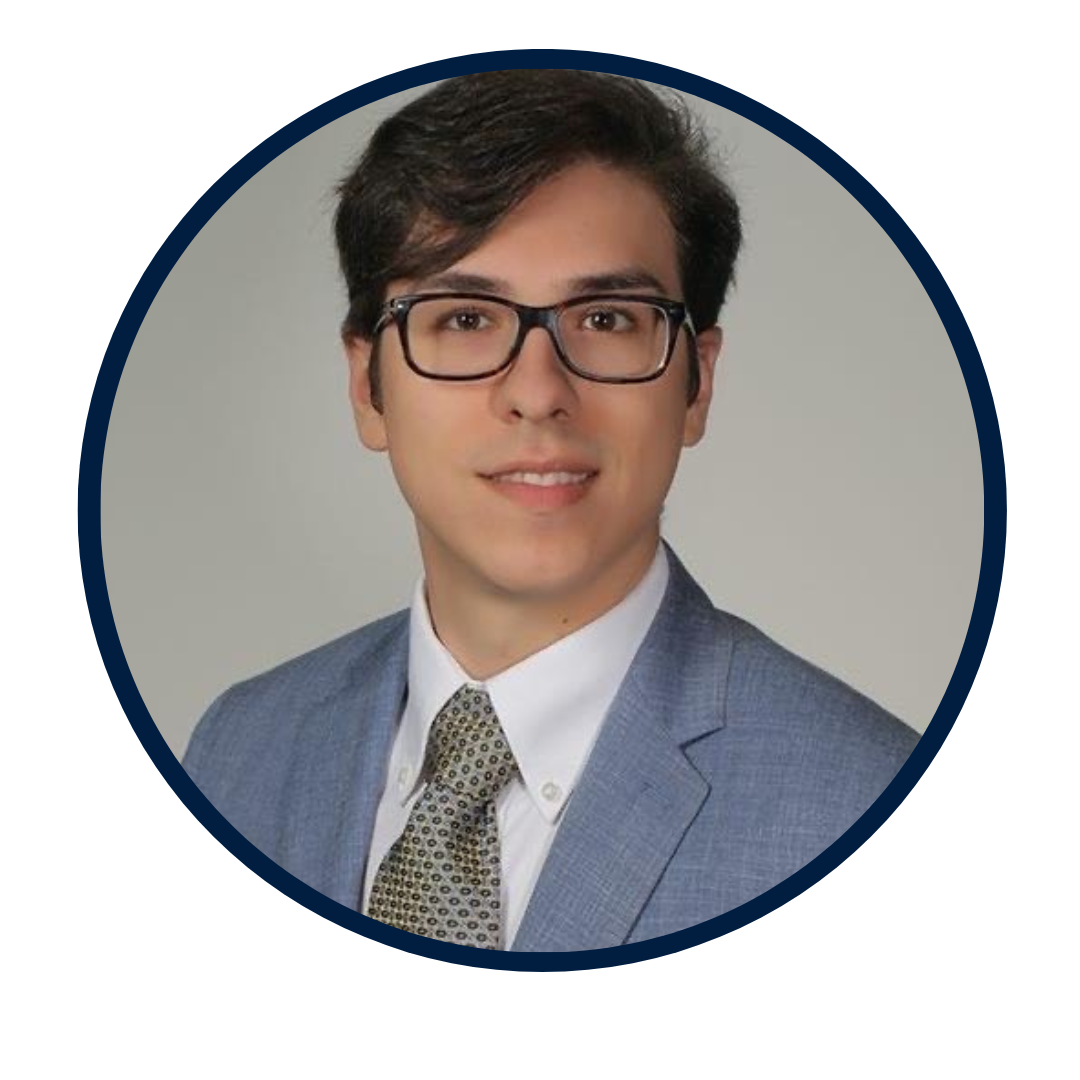 Arlind Ferhati was born in Elbasan, Albania,  grew up in Sint-Niklaas, Belgium, and has lived in the U.S. for eight years. Prior to moving to the Washington, D.C. area in March of 2021, he lived in Roswell, GA. Arlind studied International Relations, French, and Economics at Mercer University in Macon, GA and graduated Phi Beta Kappa with a B.A. in December 2020. As an undergraduate student, Arlind volunteered and studied in Ulaanbaatar, Mongolia. His experience in the Land of the Blue Sky as well as his personal background motivated him to pursue an international career in public service. His academic and career interests lie in economic diplomacy and trade. Arlind is concentrating in Global Business, Finance and Society. Arlind is fluent in Albanian, Dutch, English, and French hopes to improve his elementary Arabic skills as well.
What inspired you to choose Georgetown MSFS?
Other than MSFS's reputation for excellence, its great variety of courses offered, and its unique, interdisciplinary curriculum, Georgetown's historical campus did the trick for me. During my undergraduate studies, I participated in the National University Model Arab League conferences hosted by Georgetown University. The NUMAL conference in the spring of 2019 was my first introduction to Georgetown. And after briefly spending some time on Georgetown's campus, I knew MSFS was the right choice for me.
What are you most looking forward to as you start your studies at MSFS? 
I mainly look forward to meeting my classmates and professors — MSFS is known for having a diverse group of students and faculty representing every corner of the world, different ideas, and a multitude of fields of expertise.
Anything else? 
I am honored and privileged to receive such an important scholarship. I would like to express my profound gratitude to both the MSFS admissions team for their assistance and the scholarship donors who made this opportunity possible for me. Hoya Saxa!
Soda Lo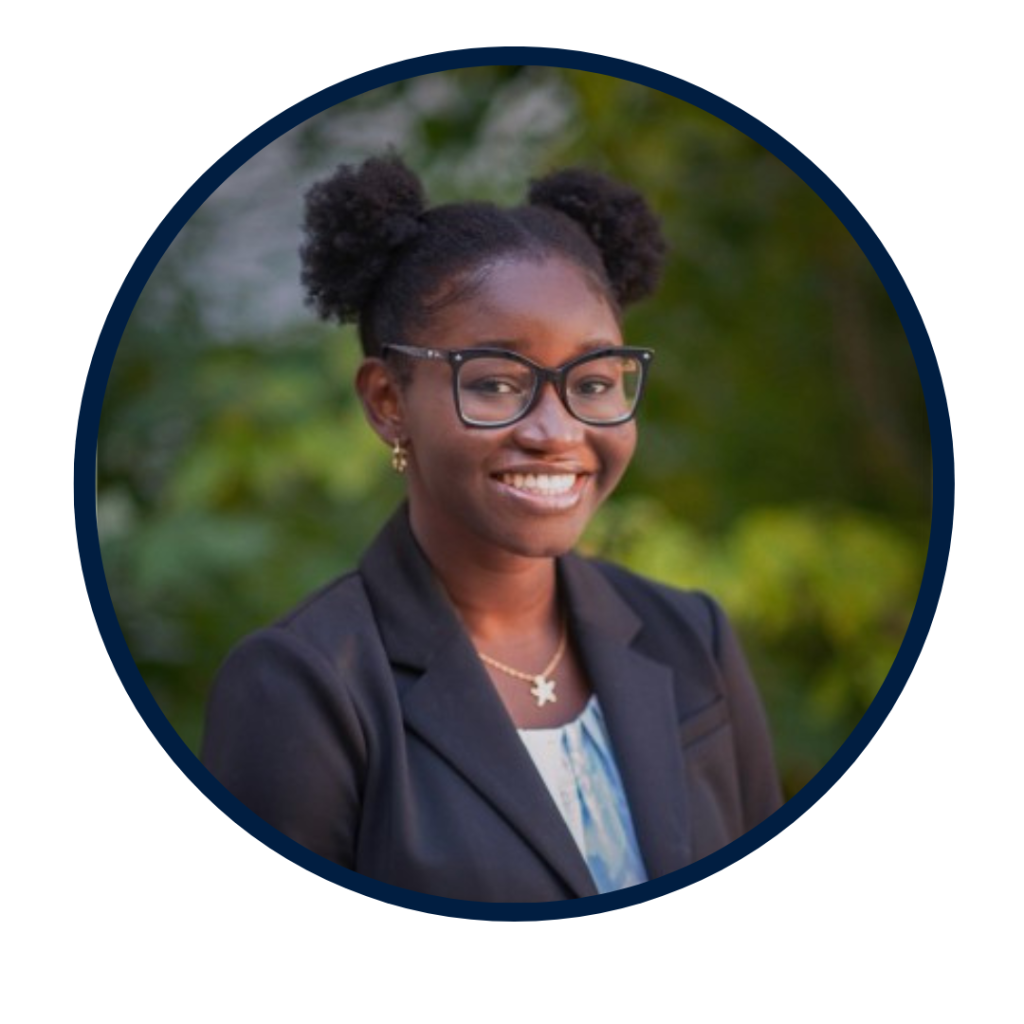 Soda Lo was born and raised in Dakar, Senegal before settling in the DMV area. She went to University of Maryland's Robert H. Smith School of Business for undergraduate studies, majoring in International Business and Data Analytics. As interesting as the course load was, she found herself unfulfilled. During her sophomore year, she joined the Center for Social Value Creation, where she spearheaded the Impact Consulting Fellowship: a program where cross-functional teams provide pro-bono consulting services to impact-driven organizations around the globe. Through this opportunity, Soda was able to tangibly realize her passion for sustainable development. Now, she hopes to orient her studies (and eventual future career) towards West African regional development as it intersects with corruption, and unequal opportunity access on the basis of gender and disability.
How does it feel to have been awarded this scholarship?
I was surprised to have been a recipient! I am incredibly grateful to David Oxenstierna for his philanthropic contributions to MSFS and its students' education and feel incredibly blessed to have been deemed deserving of such an award.
What inspired you to choose Georgetown MSFS?
What primarily made MSFS stand out from all other similar programs was the community and breadth of tangible opportunities to interact with global players and practitioners. I admire MSFS's ethos that education does not just end in the classroom and look forward to taking advantage of these hands-on opportunities throughout the next two years!
What are you most looking forward to as you start your studies at MSFS?
I'm really looking forward to expanding my foundational IR knowledge! As someone coming from a non-IR background, I welcome the opportunity to learn from both my peers and classmates as I expand my worldview.
Any other comments
Hoya Saxa! 😊
Julianna Rossi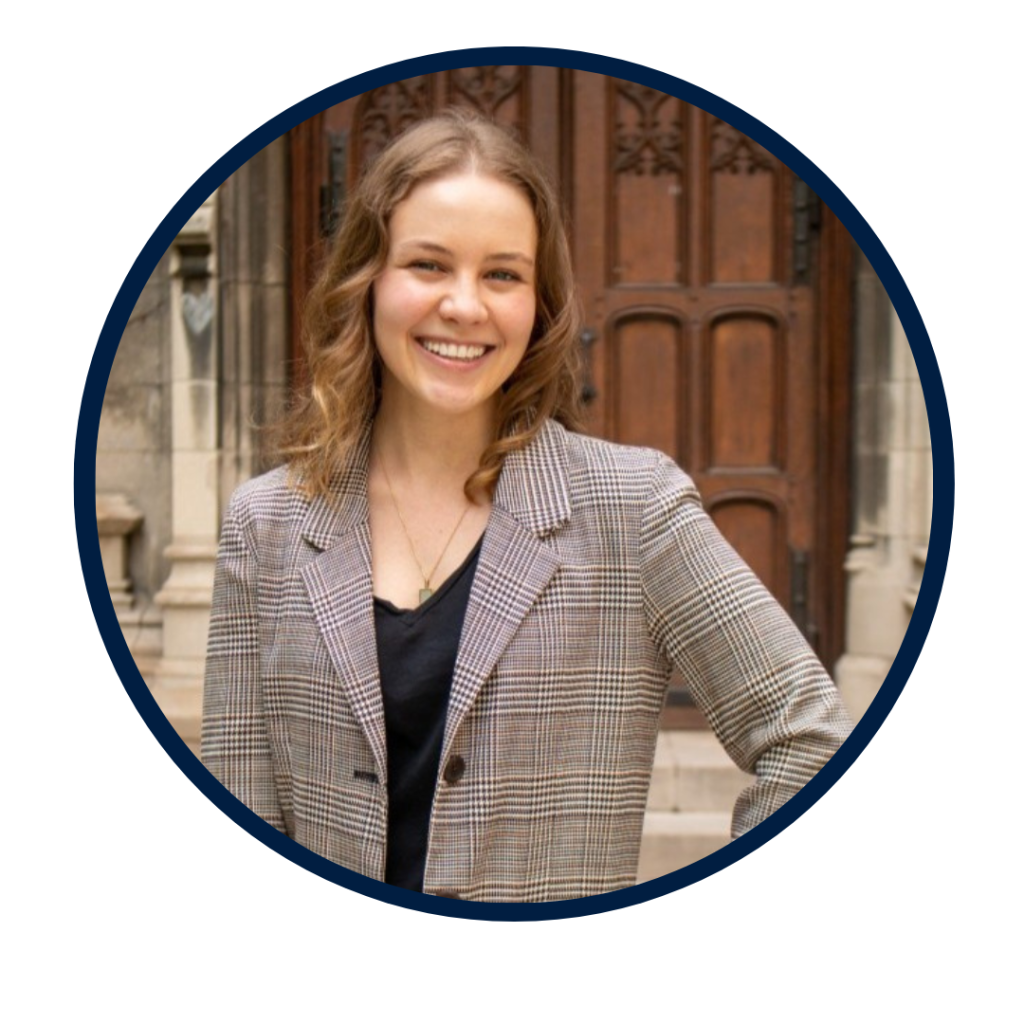 Julianna Rossi  is from Los Angeles, California. She graduated from the University of Chicago last June with a B.A. in Political Science and a minor in Human Rights. Julianna is passionate about political communications and has worked at Higher Ground Labs, Human Rights Watch, BallotReady and the Institute of Politics at UChicago. Some special interest areas of hers include voting rights & disability rights, and she is also interested in global democratic backsliding. Julianna is a firm believer in the power of public service in all its forms, but especially as it pertains to advancing equity and making sure all voices are heard. She's always been interested in conflict, both as it applies to state and nonstate actors, and conflict resolution. Juliana plans on concentrating in Global Politics & Security.
How does it feel to have been awarded this scholarship?
I'm thrilled to have been awarded this scholarship. The MSFS program has been a goal for me for a long time, and the ability to study here is an essential step in my future foreign affairs career.
What inspired you to choose Georgetown MSFS?
Georgetown MSFS has a truly incredible emphasis on leadership and creating the leaders of tomorrow. Our world is constantly changing, and so are the problems we face on an international level. It's really important to me that the MSFS curriculum puts emphasis on tools to solve the problems of the future.
What are you most looking forward to as you start your studies at MSFS?
I'm really looking forward to getting to know my fellow students and the professors. I know I'll learn a lot just by interacting with them, as their careers and areas of interest can help shape my interests and goals as well. My fellow students are all so passionate about such a wide variety of issues facing our world, and they give me hope for the next generation of public servants.
Jiyoung Park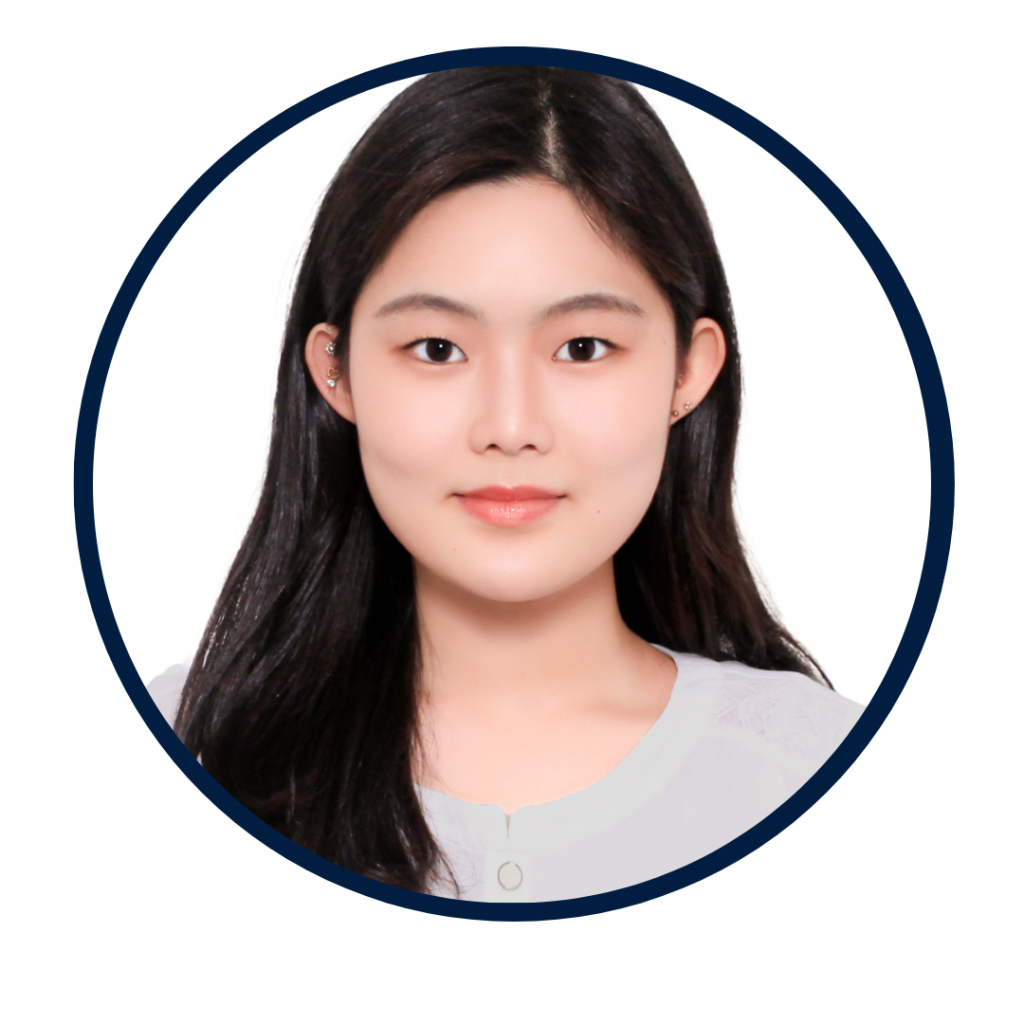 Jiyoung is from the southern city of South Korea, Daegu (famous for its sweltering heat) but she calls Seoul her second home. Before coming to Georgetown, she interned at the Private Sector Partnerships Team at the UNHCR (United Nations High Commissioner for Refugees) Seoul Office and worked at the Public Partnerships and Resourcing Division at the UN WFP (United Nations World Food Programme) Seoul Office sponsored by the KOICA (Korea International Cooperation Agency) Young Professionals Program. Her work entailed working with individual donors via face-to-face fundraising and communicating with South Korea's core government agencies in ODA, the Ministry of Foreign Affairs and KOICA to secure funds for places that needed it the most. Jiyoung's experiences led her to be deeply invested in international development and humanitarian relief in conflict-stricken areas and she plan to concentrate on IDEV during her time at Georgetown.
How does it feel to have been awarded this scholarship?
I found out about the Oxenstierna Scholarship during the application process when searching for financial support that would help me pursue a graduate degree at Georgetown. Although I did not think I would be receiving this generous support at the time, the scholarships listed on the MSFS website was a huge motivation in me applying for the MSFS program. Finally when receiving the news, I was exhilarated for the chance to study at Georgetown and pursue my passion. It is a great honor to be a recipient of the Oxenstierna Scholarship and I hope many more future professionals also benefit from this opportunity. 
What inspired you to choose Georgetown MSFS?
Not only is MSFS a renowned flagship program that is recognized around the world, I was particularly inspired by how much the school supported the students to succeed in their future careers. As someone with an undergraduate background in International Relations and Latin American studies, I am interested in International Development with a regional focus on Latin America and a thematic focus on refugees and migrants. Not only does MSFS allow me to pursue each of my very specific interests through the many specific certificates they offer, I am able to gain more access to Latin America by improving my Spanish through the language scholarship. I could tell that the curriculum was very thoroughly built based on the needs of the students and I am thrilled to be a part of Georgetown.   
What are you most looking forward to as you start your studies at MSFS? 
During my two years at MSFS, I hope to learn from outstanding professors, be inspired by my fellow MSFS cohort, and find like-minded people with similar interests! Already getting to know some of the diverse people here has been mind-opening and I hope to be able to broaden my perspectives and rigorously discuss international development with everyone. 
In addition, my two years in Washington, DC is also what I am looking forward to. Being in the political center of the world is also an exciting experience that opens the doors to many opportunities I would not have dreamed of!
Henrik Schildt Lundberg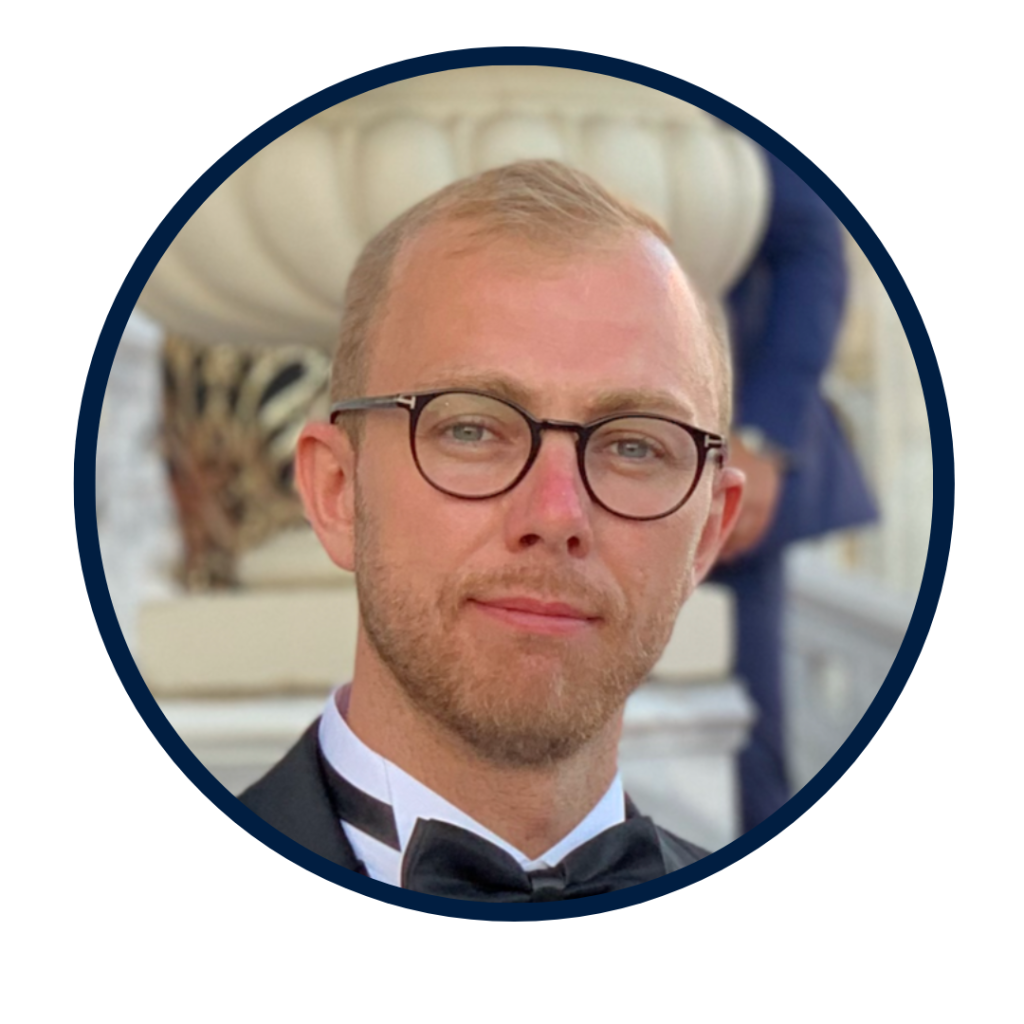 Henrik Schildt Lundberg is a first semester international graduate student at the Master of Science in Foreign Service program. With an academic background in linguistics and political science, a career in diplomacy was the natural choice for him. Amongst other experiences, Henrik worked at the Swedish Ministry for Foreign Affairs at various embassies in the Middle East, Central Asia, and Europe.
What inspired you to choose Georgetown MSFS?
To better understand the architecture of international relations, global security issues and the US's role as a leading democratic power, I applied for Georgetown University; a university known for its incomparable faculty and global network. The possibility of creating my own unique program combined with foreign language studies made Georgetown University School of Foreign Service a natural first choice for my graduate studies.
What are you most looking forward to as you start your studies at MSFS?
As I am about to commence my studies at MSFS, I look forward to acquainting myself with the faculty and my fellow students. Free speech and the freedom of expression are core principles of mine, and I am convinced that the diverse cohort of the program will create numerous interesting and important conversations where ideas and convictions are challenged.
I am exceedingly grateful for the Oxenstierna Scholarship, which has made my graduate studies possible. David Oxenstierna, the scholarship's founder, remains an important role model for me and many others who believe that global issues are best solved together.