The MSFS DEI Committee would like to formally congratulate and welcome Aliya Iftikhar, Esther (Hye Seung) Jung, Katie-Meelel Nodjimbadem, Michael Rea as the new DEI Student Representatives for the 2022-2023 school year! Aliya, Esther (Hye Seung), Katie-Meelel, and Michael bring much passion and expertise to the role of DEI Student Representatives and we are ecstatic to have them on board. Congratulations and welcome again!
Aliya Iftikhar (MSFS '23)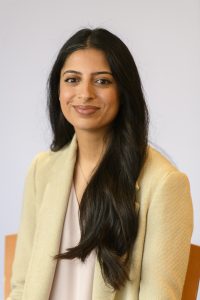 Aliya Iftikhar is a Master of Science in Foreign Service candidate and is interested in press freedom and combatting disinformation. Prior to graduate school, Aliya worked as a senior researcher at the Committee to Protect Journalists where she researched and reported on press freedom violations in South Asia, advocated for journalist safety, and helped provide assistance to journalists facing threats. During her time there she reported from India, Kashmir, the Maldives, Nepal, and Sri Lanka.
Esther (Hye Seung) Jung (MSFS '23)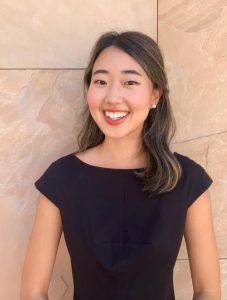 "I chose to be an MSFS DEI representative because I hope to foster a more inclusive, empathetic culture inside and outside the MSFS Program. Understanding that empathy is key to diversity, I look forward to working with my fellow representatives, faculty, and administration to drive change by advancing the DEI agenda."
Michael Rea (MSFS '23)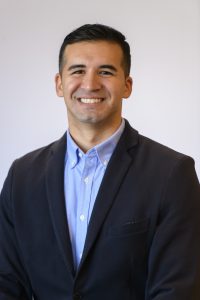 "I chose to be a DEI representative to foster a climate where students from diverse and under-represented backgrounds achieve their fullest potential. I hope to engage with students, learn from their individual experiences, and make recommendations that will best promote inclusivity at Georgetown."
Katie-Meelel Nodjimbadem (MSFS '23)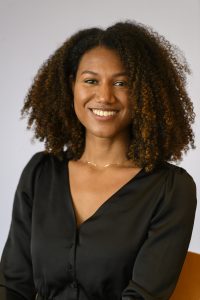 "In a world marked by increasing nationalism and xenophobia, it is critical for up-and-coming practitioners of international affairs to be well-equipped to tackle the global challenges of our time. MSFS has an opportunity to prepare future leaders to address these challenges by emphasizing DEI in all aspects of the MSFS experience from the classroom to extracurricular activities. As a DEI Student Representative, I will advocate for more inclusion of non-Western perspectives in MSFS curriculum, faculty, and events. I look forward to contributing to the effort to drive future generations of international leaders to view the world through a more inclusive lens."