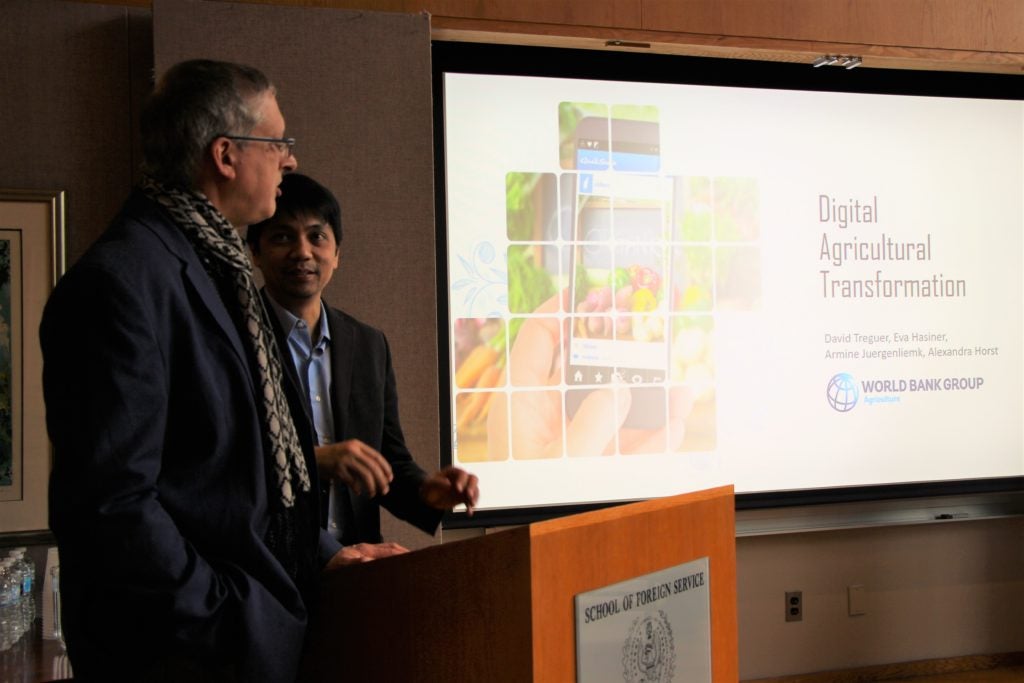 Friday, February 15th, 2019 marked the launch of a new innovative global research partnership between the World Bank Group and the School of Foreign Service, led by the Master of Science in Foreign Service (MSFS), Global Human Development (GHD), and Science, Technology, and International Affairs (STIA) programs.
SFS students will be invited to contribute to an upcoming flagship report—a publication by the World Bank Group, the European Bank for Reconstruction and Development (EBRD), and the Food and Agriculture Organization (FAO) of the United Nations—on how digital technology is transforming agriculture around the world. Participants will be asked to delve into multiple facets of technology and agriculture including digital financial services and precision crop monitoring with the aim of examining how these will transform markets and individual livelihoods worldwide.
The launch event on Friday offered students the opportunity to interact with the partnership's World Bank representatives Julian A. Lampietti, David Olivier Treguer, Eva Hasiner, Armine Juergenliemk, Alexandra Christina Horst, Parmesh Shah, and Guo Li. The information session outlined the ways in which students can use the skills, knowledge, and experience they have gained at MSFS and at Georgetown to contribute to a greater understanding of the intersection of technology and agriculture around the world. MSFS students Linxiao Zhu (MSFS '20) and Matt Tibbitts (MSFS '20) helped facilitate the event and Kyle Farrell (MSFS '19) gave a brief presentation on his internship experience at the World Bank.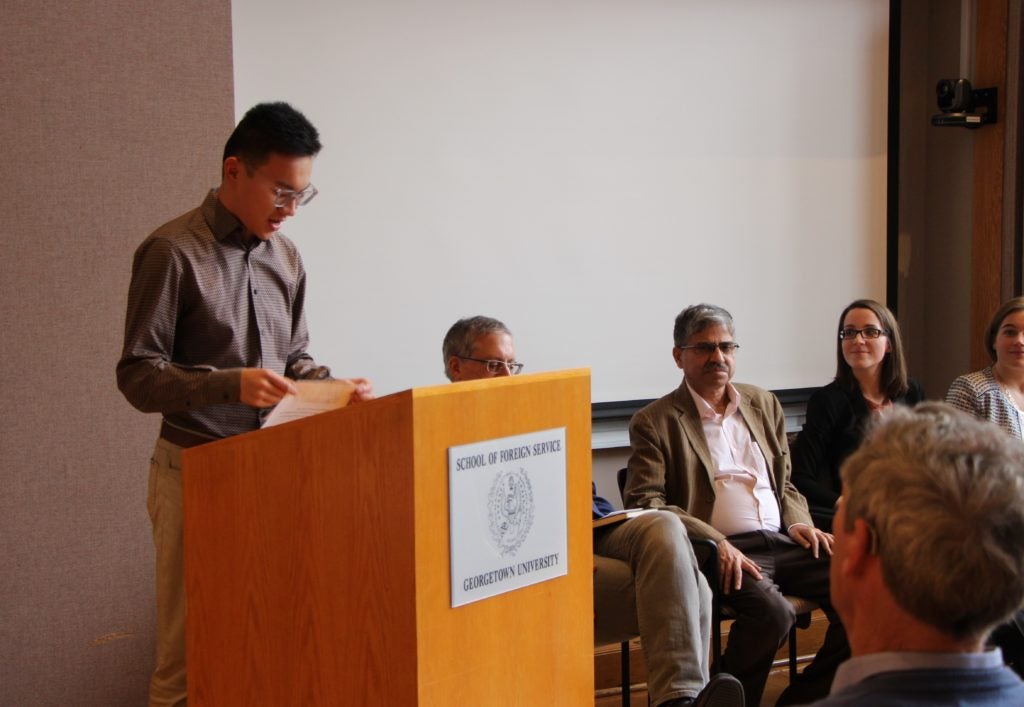 Zhu said: "The partnership is an ideal opening for students who are passionate about developing the world through agriculture, technology, and innovation." The collaboration will complement students' academic learning while also equipping them with practical experience on the ground through a new Digital Agriculture Fellowship, summer internships in DC and across the world, and capstone project opportunities.
Prof. Erwin Tiongson, MSFS Professor and Chair of the MSFS International Development concentration said: "This is such a unique opportunity for Georgetown students. Rather than studying international affairs and international development from a distance, students have the opportunity to see up close how the world is transforming and, in the process, help shape what will certainly be an influential publication by three global organizations."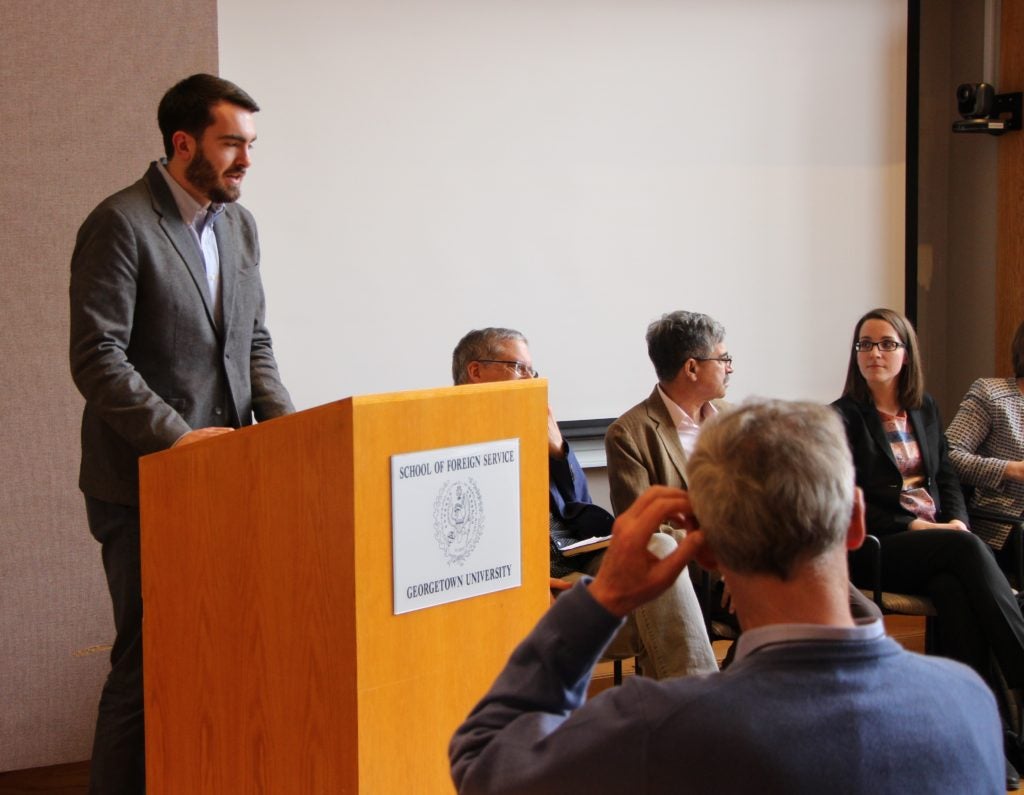 Julian Lampietti, Manager in the World Bank Agriculture Global Practice, highlighted that the partnership "is a great opportunity for a group of students to join us on a journey to reshape the global food system to deliver better nutrition, poverty reduction, and environmental outcomes."
The partnership is a two-year long collaboration and will culminate in the Spring semester of 2021. A call for applications to participate in the project will be issued to students soon.