MSFS in the 1920s
The School of Foreign Service started in 1919 as an undergraduate degree program only. Shortly after its conception, the leaders of the school began to conceptualize a graduate degree program.
Their classes were all evening classes, as the program was created for working professionals. They met off-campus at a building downtown that was also used for the Law School.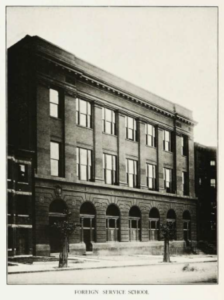 The curriculum in the early days was targeted towards gaining expertise in specific international business areas, including shipping, trade, and consular focuses.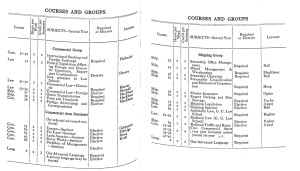 The first graduating class of MSFS in 1922 was a class of ten men, most of whom grew up in affluent families in the northeast.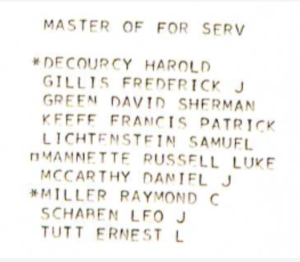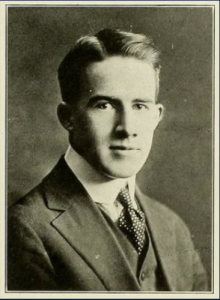 Frederick Gillis was born in Boston, Massachusetts, where he lived most of his life with his wife and six children. He received his BA from Boston University 1916, and his MA from the Catholic University of America in 1917. He then served as an infantry officer during World War. When he returned, he continued his education at Georgetown University's newly established MSFS program.
After Georgetown, he worked as a commercial counselor for the Czechoslovak Legation in Washington, D.C. until 1923, then took a posting as the UN delegate to the International Congress in Guatemala.
He made his way back to his hometown to pursue a PhD in Philosophy at Boston College. Frederick Gillis was then a professor at Catholic University of America, Boston College, Teachers' College of the City of Boston, Boston University, Regis College, and State Teachers' College. He served as an instructor for the Massachusetts Department of Education, and a Director of Teacher Training in graduate school for Boston College. In 1935, he was appointed as the Assistant Superintendent of Boston Public Schools, where he served for 25 years until he was elected Superintendent in 1960. Throughout his career, He was notably on the progressive cusp of making education accessible to those with mental and physical disabilities. He contributed by establishing national teaching standards for Special Education. We are thankful for this Hoya's legacy!
Herald Decourcey was born in Massachusetts, the son of a State Supreme Court Justice. He received his undergraduate degree from Harvard University before his service in World War I. He was in the American Ambulance Service embedded with the French Army. When he returned home, he attended Georgetown for his Masters of Foreign Service, receiving his diploma in 1922. He married his wife, Margaret, in 1923 and settled in Chevy Chase, MD, where they started their family. 
Herald served as an assistant in the Bureau of Foreign and Domestic Commerce at the Department of Commerce after graduation. He eventually became a professor at Georgetown's School of Foreign Service, specializing in classes on commercial law. He passed away after retirement at the age of 63 and is buried at Arlington Cemetery.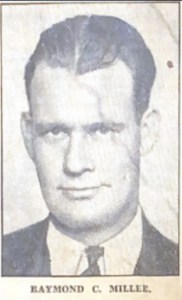 Raymond C. Miller hailed from Indiana, joining the Army during World War I as an Infantry Lieutenant. He served as a General's aide and was later promoted to Captain. After his service, he moved to Washington, D.C. to attend classes at Georgetown, obtaining his MSFS degree in 1922. 
Post-MSFS, Miller became an assistant professor at Georgetown and began a career at the Bureau of Foreign and Domestic Commerce, where he served as assistant chief of the European Division in 1924. He became the trade commissioner in Paris and afterwards was appointed commercial attaché in Brussels. After leaving the Department of Commerce in 1933, he served as the director of import-export relations in the office of the Special Advisor of the President on Foreign Trade. He was tasked with sorting foreign applications for importation of alcohol, a demanding role in post-prohibition America. 
By 1944, after what already seems to have been an illustrious career, he joined the State Department's Foreign Service, becoming the Inspector General in 1953. He remained in this position until his retirement in 1960. 
He married his wife Louise in 1923 and they had two sons who later worked for the United States Information Agency and the other working for the Agency for International Development.